05 Feb 2018
10 reasons you should exhibit at the 10th London Vet Show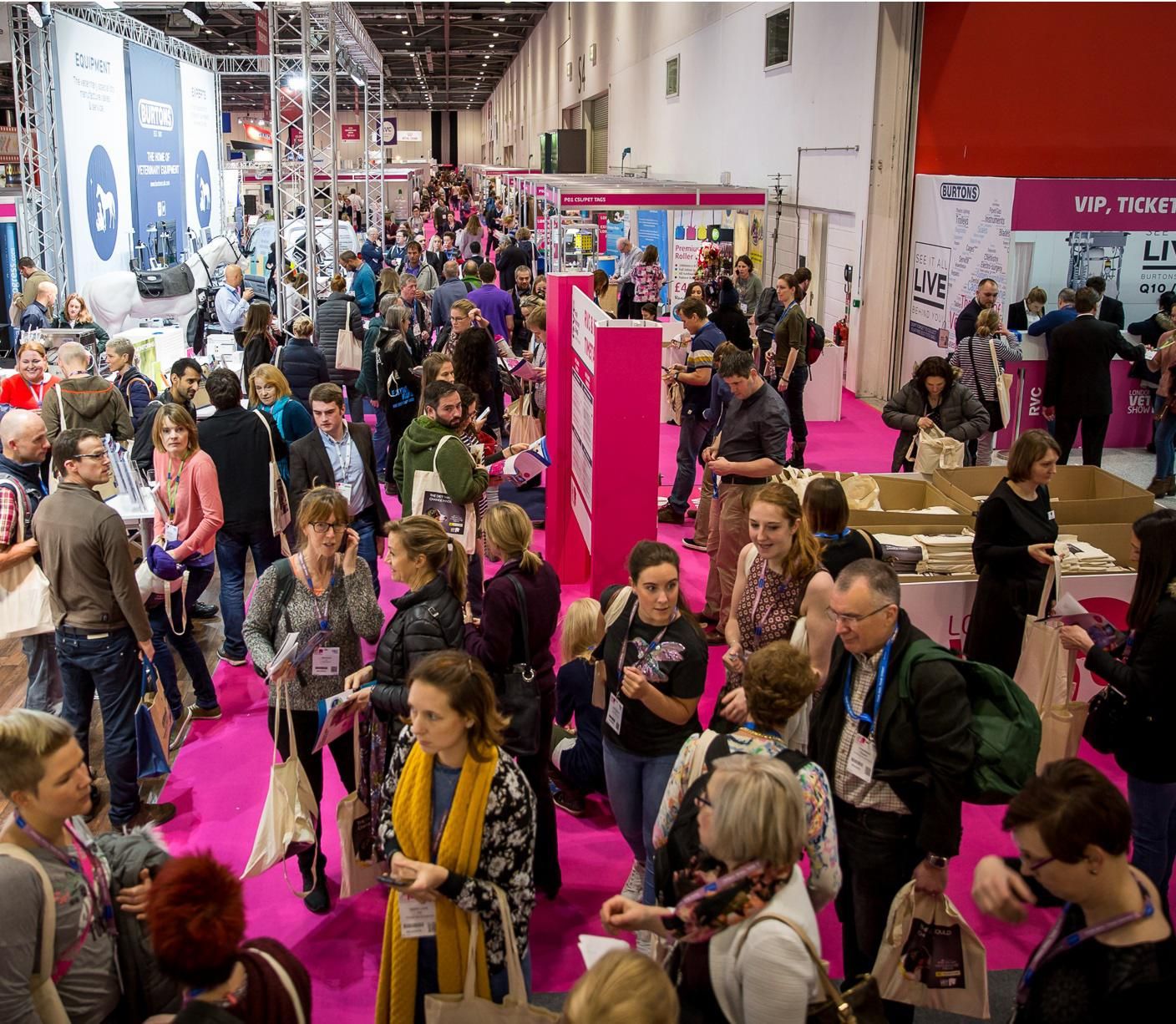 The world-renowned
London Vet Show
is set to return this 15-16 November 2018 at London's ExCeL, and this year marks it's 10th year! Check out thes ten great reasons to exhibit at the 10th London Vet Show.
10 reasons you should be at the 10th London Vet Show: Putting you in front of your customers
MORE VISITORS: More vets will visit this year than ever before – and more than any other veterinary event in the UK! Registration is already 26% up on last year meaning you'll get more face-to-face contact with your customers and more new sales leads than ever before.
GUARANTEED QUALITY PROSPECTS: The RVC, BVA and industry leaders programme our conference – which means vets can't afford to miss this once a year CPD accredited event. You'll only walk away with high quality, qualified sales leads,
DESIGNED FOR BUSINESS: The London Vet Show is a short, sharp and powerful two-day event, during the week. 84% of attendees are vets and practice owners delivering you prospect after prospect.
LOW COST TICKETS FOR VETS: Low cost tickets combined with an EPIC conference programme means that 25% of the UK's vets attend the show. There is nowhere else you can meet so many veterinary professionals with purchasing power,
INTERNATIONAL VENUE: London Vet takes place at ExCeL literally across the river from London City Airport. 10% of delegates that attend the London Vet Show are from overseas and include many of Europe's leading distributors. Set up your international channels at the London Vet Show.
THE CONFERENCE AND EXHIBITION ARE BOTH IN THE SAME HALL: There's no waiting for breaks or hoping vets will visit you between bites of their lunch. At the London Vet Show the exhibition is always busy with your customers as they come out of seminars directly onto the show floor.
STAGGERED CONFERENCE PROGRAMME: The conference programme is staggered so delegates don't spend all day in lectures and spend more time visiting stands.
CONSTANT FLOW OF CUSTOMERS: Theatres, catering points and features are strategically positioned around the show to ensure all areas of the exhibition are busy and that visitors constantly come by your stands,
SOCIAL SCENE & NETWORKING: We will be hosting our biggest party ever this year! Plus there are many top quality restaurants where you can entertain your clients. The London Vet Show provides the biggest gathering of vets and the perfect opportunity to network with existing, new and prospective customers.
PROMOTIONAL CAMPAIGNS THAT DRIVE CUSTOMERS TO YOUR STAND: 10 years of experience means we have the expertise to offer you bespoke packages to deliver any kind of business objective. Whether you want to present a talk to a dedicated audience, drive customers to your stand through high-profile pre-show branding, or capture leads throughout the show we can help you make this the most productive event you attend.

Get involved – call us on +44(0)2476 719683 or email us on lvs@closerstillmedia.com and you too can be part of this incredible show.