22 Apr 2021
21 Ways to Show Your Team Appreciation on World Veterinary Day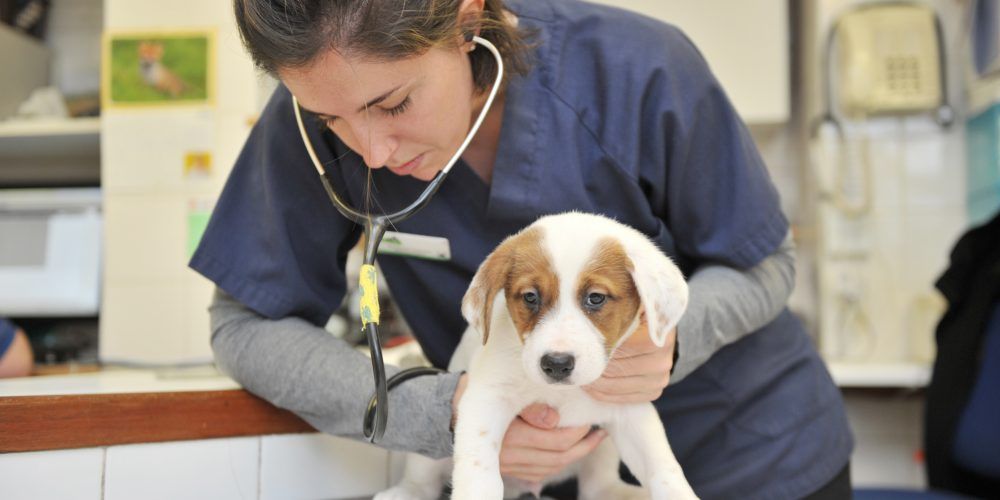 World Veterinary Day is the last Saturday of April every year. The concept of a day to celebrate the veterinary profession was an initiative by the World Veterinary Association in 2000 to highlight the contribution of veterinary teams around the world. In 2021, there's more reasons than ever before to celebrate your friends and colleagues.
This year's World Veterinary Day will be celebrated on Saturday, 24th April 2021.
To work in veterinary, you need to be dedicated, compassionate, adaptive, always willing to go above and have a second-to-none stamina. However to do the job of a veterinary team during the circumstances of the past 18 months has required unfathomable passion and clout. Appropriately, this year's theme for World Veterinary Day is Veterinarian Response to the Covid-19 Crisis and it's not too late to show your gratitude for the vets, practice managers, vet nurses, support team, and mates who have made a difference in your life.
Bring a cake to the practice if it's safe to do so (we hear Colin the Caterpillar is popular right now).

Encourage mentorship. Connect with a junior vet or vet nurse in your practice, or re-connect with a past EMS student offering your mentorship.

Reward a drive for education that will push improvement - book your team or colleague onto a live CPD event so you have tangible learning lined up in the diary.

Be very public - tag them in posts on Facebook or Instagram that mean something to you - little gestures mean a lot.

Thank you notes are not dead - write them a letter with five reasons why you are grateful for their support both in and out of practice.

Use it as an excuse to touch base with university friends you mightn't have spoken to in a while either on social media or even better - pick up the phone and call.

Organise an online CPD evening for the team where you all take time out to learn together.

Put together a care package full of wellbeing treats and goodies for some "me time" - calming candles, pillow mists, lovely creams, mindfulness books, healthy snacks and puzzle books.

If you work together, send a detailed email with positive feedback to your practice director or manager about a great initiative or clinical outcome your colleague performed.

Coordinate a virtual Happy Hour with the whole practice. If you can, organise a funny quiz online everyone can participate in or send them an ingredients list for yummy cocktails/mocktails.

If your friend has taken care of your pet, send them a photo or video of them with your family to remind them of what a great job they did.

Check-in with your colleagues - but ask them how they really are. We recommend using a caffeinated drink break as a guise.

It's spring so you can't go wrong with a lovely bunch of flowers for someone who is really special to you.

Organise a fundraiser for a chosen charity you know your practice/colleagues will get behind. We know there will always be patients and owners out there who will support you.

If you have access to your practice's social media - let them know it's World Veterinary Day and watch the praises come in via the comments (note: if you're worried about negative feedback, read this.)

Feeling creative? Make them a gift by hand they can treasure forever.

Send them your favourite photo together, or a photo of their own pet, in a frame - simple, affordable and effective.

If it's appropriate - offer to babysit their kids for a few hours so they can have some peace and quiet, or go for that overdue haircut.

Create a "Cheers From Peers" whiteboard in your break room and bring in some pens so people can show their appreciation and call out good work day-to-day.

"Me for a day" - give someone on your team the opportunity to shadow you for the day - let them sit in on consults or important meetings, use any perks you may have and let them come with you if you do any outcalls.

It goes without saying - gift them a ticket to "Veterinary Christmas'' aka - the London Vet Show which is back this 11-12 November at the ExCeL, London. Early bird tickets are available until 30th April - gift shop