12 Mar 2021
4 Reasons Why Vets Need Breaks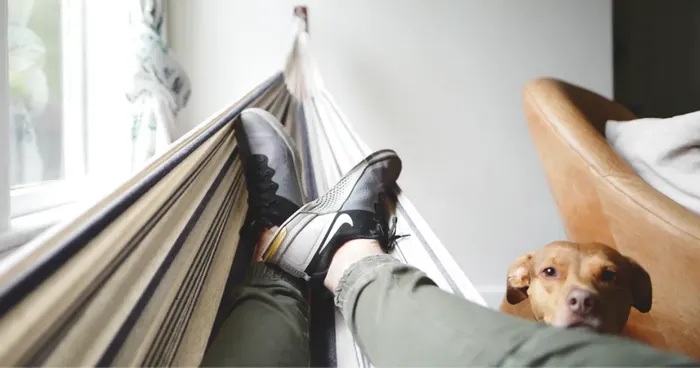 All members of the vet team know the struggle of finding a good work-life balance. When you're working long hours and weekends, it's tough to take breaks and focus on the little, non-work-related things in life that bring us joy.
Mental health is a growing concern among vet professionals. Research shows taking breaks is crucial for our brains to function the best they can. Here are a few reasons why taking breaks is good for us, as well as some break-worthy resources to help you rebalance.
1. Movement
Taking what is called "movement breaks" has been shown to improve health and wellbeing in countless studies. Vets are on their feet and moving around for long periods of time, which is great, but there are also times when you're sitting at your desk for long stretches too: going over charts, sending emails, etc. Constantly sitting can increase your risk of heart disease, diabetes, depression, and obesity. Make time to take breaks for brief walks outdoors or to stretch, and your mind/body will thank you.
Yoga can also be a great way to take "movement breaks." And you don't need a hot studio or professional set up to practice. VetYogi has created a series of short and sharp informative videos specifically for vet professionals - which you can do in a break room, office, on a chair or even an empty consult room.
2. Decision Fatigue
Did you know that breaks can also prevent decision fatigue? According to Beckie Mossor, RVT at Veterinary Advancements: "We make thousands of decisions every day and slowly deplete the quality of our decisions through fatigue." Read more from Beckie here or check out her webinar on Vet Show Academy.
3. Motivation and Confidence
A study out of the University of Illinois at Urbana-Champaign found that when people are faced with long tasks, "It is best to impose brief breaks on yourself. Brief mental breaks will actually help you stay focused on your task."
Motivation and confidence go hand-in-hand. When you're secure in who you are and what you're doing, you're not worrying about anything other than the task at hand.
Take a break and review our popular session from the London Vet Show 2019 with Brian Faulkner who will teach you to build genuine '24-carat-confidence' by understanding, recognising and dealing with the reasons that undermine our confidence: The Vet Whisperer: Understanding Self-Doubt.
4. Productivity
Finally, taking breaks can increase your productivity when you least expect. It may feel counter-intuitive to take a break when you're running around with a million things to do, but science says that breaks prevent stress and lead to more "Aha moments" as well as higher levels of engagement.
Whether it's in practice, at home or at a CPD event like the London Vet Show, we highly suggest fitting in some breaks with the fun activities that you enjoy.
For the ultimate veterinary break, book your ticket to this year's London Vet Show - taking place this 11-12 November at the ExCeL, London. Register before 30th April for just £269+VAT.