12 Mar 2021
A comprehensive list of free CPD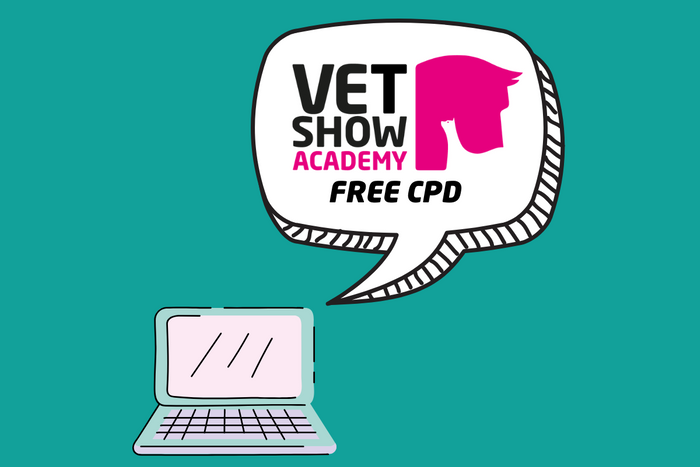 With a plethora of choice out there when it comes to online veterinary CPD education, it can be hard to know where to start. We have hosted 25 webinars in the past 12 months, cover a huge range of topics. So, to celebrate the return of learning live this November at the London Vet Show, we are putting all of our free veterinary CPD education in one place for you as a easy guide for quick CPD top ups.
These webinars remain free-of-charge to all veterinary professionals thanks to our amazing sponsors - so if you enjoy what you see, make sure to check out their websites for more information about their products and services.
How to claim the free CPD:
1. Browse the list below and "Add To Cart" a session that strikes your fancy
2. Get the discount code from the webinar description.
3. Click on the shopping bag and continue to check-out. Add the discount code when prompted.
4. Once you've "purchased" your session, it will remain on your account for 12 months so you can watch and re-watch as often as you like for the next year.

The London Vet Show Autumn Series
The Biochemical Panel: Is the Diagnosis Hiding in Plain Sight?
Presented by Bill Saxon DVM, DACVIM (SAIM), DACVECC, Field Medical Specialist, IDEXX
Sponsored by: IDEXX
New Techniques in Chronic Pain Management
Presented by: Jessica Rychel DVM, DACVSMR Veterinarian, Red Sage Integrative Veterinary Partners

Sponsored by: Lintbells
Polyuria and Polydipsia: a logical approach to wading through the many possible causes.
Presented by Bill Saxon DVM, DACVIM (SAIM), DACVECC, Field Medical Specialist, IDEXX
Field Medical Specialist, IDEXX Laboratories
Sponsored by: IDEXX
The Nutritional Minefield – pet food decisions, trends & misinformation
Presented by Marge L Chandler DVM, MS, MANZCVS, DACVN, DACVIM, MRCVS, Clinical Nutritionist, Vets Now Referrals
Sponsored by: Hill's Pet Nutrition
Reimagining The Power of Feline Nutrition: Managing Cat Allergens
Presented By:
Dr Ebenezer Satyaraj PHD, Director of Molecular Nutrition at the Nestlé Research Center
Dr Andy Sparkes BVetMed, Ph.D., DipECVIM, MANZCVS, MRCVS, Independent Consultant
Libby Sheridan MVB MRCVS, Purina® Veterinary Technical Affairs Manager, UK & Ireland
Sponsored By Purina
What's New in the Management of Canine Gastrointestinal Disease?
Presented by Nick Bexfield BVetMed PhD DSAM DipECVIM-CA PGDipMEdSci PGCHE FHEA MRCVS, EBVS® European Veterinary Specialist in Small Animal Internal Medicine RCVS Recognised Specialist in Small Animal Internal Medicine, Clinical Director of Small Animal Services, Department of Veterinary Medicine, University of Cambridge
Sponsored by Protexin Veterinary
Lessons from 75,000 Virtual Care Interactions
Presented by Dr Thom Jenkins MA VetMB MRCVS, Co-founder & CEO, PetsApp
Sponsored by PetsApp
Breezing Through the Biochemistry: How to Approach Confusing Blood Results
Presented by: Annette Fitzgerald Levey BVM&S MVetMed Diplomate ACVP (Clin.Path) MRCVS, Clinical Pathologist, IDEXX
Sponsored by: IDEXX
How to excel in the multimodal management of Feline Idiopathic (aka Stress) Cystitis
Presented by: Danièlle Gunn-Moore BSc(Hon), BVM&S, PhD, MANZCVS, FHEA, FRSB, FRCVS, RCVS, Specialist in Feline Medicine
Sponsored by: Hill's Pet Nutrition