11 Feb 2019
A growing community of passionate vets.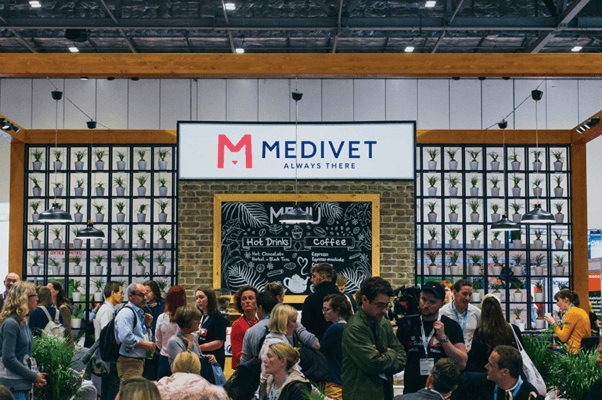 Medivet is a growing community of passionate vets. Learn more about our group and the partnership opportunities we offer.
Led by veterinary surgeons, Medivet is a UK veterinary group of over 300 practices, including state-of-the-art 24-hour centres.
Underpinned by our Branch Partnership programme, we're a growing community of passionate vets, delivering exceptional care that's always there.
As an ambitious and ever-expanding group, we're seeking like-minded practices and practitioners to become part of our community, and we offer four rewarding ways to join:
Buy into an existing Medivet practice to become a Branch Partner – creating a promising investment (and regular income) that you'll grow with Medivet.
Sell your independent practice and retain equity as a Branch Partner – giving you the opportunity to stay on and, with Medivet, grow the performance of the business and value of your investment.
Take employment at Medivet as a vet, with a view to later becoming a Branch Partner when you feel ready.
Sell your practice and stay on as Lead Vet – allowing you to focus 100% on your team and patient care.
Our senior management team will be at the show to discuss how a Branch Partnership could help you achieve the next level in your business and career ambitions.
Also, don't miss our Director of Acquisitions, John Smithers, as he explains how partnering with Medivet could be your next step, as well as Branch Partner Simon Cook from Medivet Shrewsbury, who'll be answering any questions on the benefits of partnership (Gallery Suite Theatre at 4pm on Thursday 14 November).
Partnership is at the heart of everything we do. Since our establishment in 1987, Medivet has always defined itself as a partnership; it's one of our strengths and truly part of our DNA. Unlike a franchise model, our approach to partnership is unique. We focus on combining our central strengths and your local expertise – working together to help your practice succeed. It's a genuine partnership, sharing responsibilities, costs, profits and ultimately, success. Learn more about different routes to partnership on our website.