09 Mar 2019
Battersea Dogs & Cats Home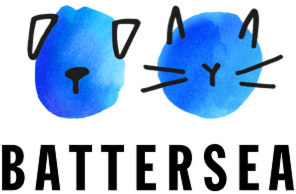 BATTERSEA WELCOMES SCOTTISH GOVERNMENT'S COMMITMENT TO GET TOUGH ON ANIMAL ABUSERS
Battersea Dogs & Cats Home has today (Tuesday 3 September) welcomed the Scottish Government's commitment to bring forward a Bill to increase maximum sentences for animal cruelty to five years.
The leading animal welfare charity is now urging the Scottish Government to prioritise this Bill, which has been announced in the Programme for Government (PfG) which was released today.
The PfG outlines the work the Scottish Government will carry out for the year ahead (2019-20). The introduction of the Animal Health and Welfare Amendment Bill will mean maximum sentences will increase from the current 12 months to five years – which was consulted on earlier this year.
Battersea has been strongly campaigning for the maximum sentence for animal cruelty in Scotland to increase to five years since August 2017. At 12 months, the current maximum sentence for animal cruelty is amongst the lowest across the whole of Europe – with only five other areas having lower sentences for animal cruelty (including England and Wales).
Battersea's Chief Executive, Claire Horton, said: "We are very pleased that the Scottish Government has reaffirmed their commitment to tougher sentences for animal cruelty in today's Programme for Government. We hope this Bill will be laid out in Parliament as soon as possible as a priority. It will send out a clear sign that the nation is no longer prepared to put up with a 12-month sentence for the most shocking cases of animal cruelty."
Battersea has long been campaigning for Scotland, England and Wales to increase the maximum sentence for animal cruelty to five years – in line with Northern Ireland. The campaign urges the Scottish public to write to their MSPs to ask them to increase the maximum sentencing and has had a lot of support throughout.
Claire Horton adds: "Raising the maximum sentence for severe animal cruelty crimes will act as a deterrent and be clear in its message that this kind of behaviour will not be tolerated in Scotland."
Other amendments in the Animal Health and Welfare Bill include:
Fixed penalty notice for those who commit acts of cruelty;
Allowing animals that have been taken into possession on welfare grounds to be sold or rehomed without the need for a court order;
Finn's Law - protecting service animals such as police dogs by preventing those who attack or injure service animals from claiming self-defence.

Battersea also welcomes the Scottish Government's pledge to:
Update licensing for dog, cat and rabbit breeders, pet sellers and animal sanctuaries and rehoming services;
To ban third party sales by preventing the sale of puppies and kittens under six months old by anyone other than the breeder;
Protect the welfare of animals in Scotland by recruiting members to an interim Scottish Animal Welfare Commission;
Work with animal welfare organisations to explore ways to reduce the negative impact of fireworks.