25 Jun 2020
Boom or Bust, Loyalty's a Must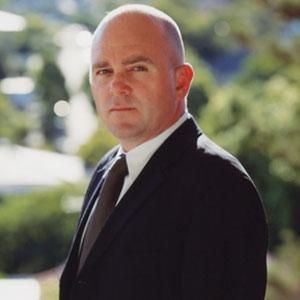 Now is the time to invest in loyalty.
The economic uncertainty resulting from the Covid-19 pandemic has led many companies to look for effective and proven strategies to capture and retain business in a hyper-competitive and slowing market. Thus, there has never been a more important time to invest in Loyalty to grow your customer base and increase market share. Here the Veterinary Industry's very own award-winning, Loyalty Doctor, David Cox PhD, shares how building a loyalty strategy could be the answer to your marketing prayers.
---
If there is a Covid-19 downturn in the economy then businesses want to make sure that the motivational effects of a well-structured loyalty or preferred customer programme captures potential sales opportunities and directs them towards you and not your competitors.
With this week's news of a further relaxing of lockdown rules, the challenging and chaotic business conditions caused by Covid-19 are beginning to abate. As more vets open for routine appointments, demand will increase for veterinary suppliers' products and services so we need to ensure that we have a strong channel that is clear in its focus of what to sell, what brands to prioritise and other key desirable behaviours that will set your business apart. Suppliers will be competing, not just with each other, but also with farmers, pet and horse owners for a slice of vets' precious time and attention. Now is the time for vigorous planning and innovative preferred customer programmes designed so that you are in the prime position to capitalise on what demand there is.
With an ever-scarcer 'share of wallet' on offer in this turbulent and uncertain environment, investing a relatively modest budget (the majority is spent only when campaign sales objectives and milestones are reached) the preferred customer programme really comes into its own - remembering it costs five times more to win a new client than keep an existing one. Those companies that take the time now to invest and structure their programmes will be in the strongest position to increase their market share.
A preferred customer programme is much more than just incentives and rewards - it is also a direct marketing, digital internal relations or PR tool too. If like most businesses you've focussed a lot of attention on finding the best way through the lockdown, you may have decided to make some changes that you need to communicate and engage with your customers. Similarly, vets may have changed their working practices - for example, more triage online or over the phone or set up an online prescription service. Myriad staff changes may also need to be communicated. Thus a structured communication and engagement tool - such as regular eDMs, social media, special offers and promotions, gamification, CPD training – are all elements that can be built into your preferred customer programme to give you greater flexibility in terms of timing, direct messaging and a call to action for key stakeholders.
So how can we put ourselves in the best possible position to capitalise on the challenging demand? If you don't already have an incentive, loyalty or preferred partner programme in place, consider investigating – pound for pound it offers more bang for your buck than most forms of marketing as the majority of cost is incurred at the point of success, it's direct nature results in little waste and the loyalty it engenders can futureproof your business. These are just some of the reasons why loyalty programmes tend to perform best in turbulent or economically challenging times.
If you already have a programme, then here are my five top tips for proceeding wisely beyond Covid-19
Communicate - Use your programme to communicate and maintain engagement amongst your target audience. If sales are down, introduce non-sales point earning activity like completing product information courses, participating in online games that are fun, educational and allow participants to interact with other participants (e.g. leader-board, challenges etc).
Plan – we know that Covid-19 and its effects will eventually disappear and will no longer be a threat to our society and business in general. Therefore, we need to use this time to plan what products, what behaviours, what margins we want the loyalty programme to achieve. A targeted and specific set of rewarded behaviours will always generate the desired ROI as opposed to a misdirected blanket approach.
Segment - this is the ideal time to use your programme data and analytics to segment your programme participants into smaller personalised persona groups. Think about what you want each of these groups to achieve? What do you want them to do that will add value to our clients' business? What personalised calls to action can we deploy to ensure we are ready and can hit the ground running when business trading starts to return to normal.
Launch – if you are thinking of launching a programme or a new programme element, this is the time to innovate, test and plan for the launch. With the increase in demand when the threat of Covid-19 subsides, participants who enrol in a programme will have an increased chance of selling, or indeed buying, products that earn them benefits allowing them to get equity in the programme. Tactics such as fast starts will help accelerate this.
Be bold – this is the time to seize the opportunity. We can see this being implemented by the airlines (who have strong mature programmes). Whilst their fleets are grounded, we have seen a marked increase in Frequent Flyer activity aimed at rewarding for non-flying activity, initiating brand engagement and focus. They are focussing on coalition partners with whom you can still earn points and benefits, whilst their core product is offline.
We need to remember that preferred customer programmes work their best in times of downturn and recession when demand is soft and programme sponsors need to differentiate their offering and value proposition.
Whilst as a society we are facing unknown challenges, instability and anxiety associated with Covid-19, as a loyalty practitioner looking at the business challenges and opportunities in the future, there is enormous cause for optimism, especially for those who grasp the nettle now!
I wish you all a safe and successful summer.
---
Dr David Cox is founder and CEO of Motivforce Marketing & Incentives an award-winning Marketing company that designs bespoke preferred partner programmes underpinned by PhD-led motivational behaviour research and technology. For further information on Motivforce visit www.Motivforce.com. If you'd like to explore whether a programme is right for you click here to be taken to our guide.