10 Oct 2018
BorrowMyDoggy is helping thousands of dogs become fitter and healthier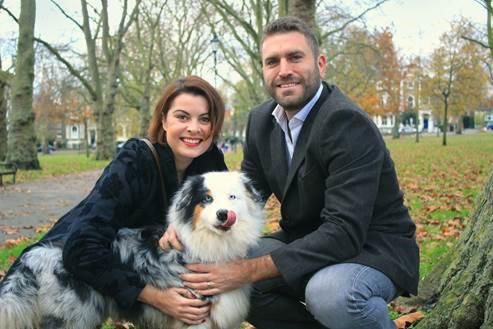 BorrowMyDoggy is a community of over 750,000 dog lovers. Helping dog owners connect with trusted local people who would love to look after their dog. We make it easy to arrange walks, playtime, overnight stays or holidays. Our aim is to give dogs more exercise and playtime, help owners when they need it, and to allow people without a dog to spend quality time with one.
There are over 8.5 million dogs in the UK and Ireland. Whether it's families, retirees, students, or professionals, some owners may need a helping paw with dog care from time to time. On the other hand there are many people in the UK who are unable to own a dog but miss spending time with a four legged friend.
According to the British Veterinary Association (BVA) survey in 2016, 60% of vets cited obesity to be the top health concern for UK pets. BorrowMyDoggy aims to help with this by getting dog's out and about in their local area with friendly local people, getting them extra walks and 1:1 socialisation.
Previous studies have shown that up to 25% of dogs are depressed due to being left at home whilst there owners are out at work. Here at BorrowMyDoggy we believe dogs never need to be left at home, as there are so many people that would absolutely love to spend some quality time with a pup.
The safety and welfare of all our members, two and four-legged, is of the utmost importance to us and we encourage member to meet up and get to know each other before a dog is looked after by another person.
How does BorrowMyDoggy work?
1. Create your free profile - start searching for friendly dogs or borrowers near you
2. Make connections - We'll check your details before you connect with other trusted members
3. Meet Up - Get to know each other first - trust and friendship is important for everyone, including the dogs
4. Share the love of dogs - Once you're comfortable it's time to take the lead -dogs benefit from more exercise, more social interaction and a world of happiness
What do our members say?
When a change in personal circumstances meant owner Marie-Antoinette couldn't walk her three dogs, she joined BorrowMyDoggy. She shared, "I needed reliable people to take them for walks and love them like I do. Now, my dogs are healthier, they have a better mood, it's keeping their weight down and they have a whole new lease of life."
Find out more from our members and read some of the heart-warming stories from the BorrowMyDoggy community here .