17 Jul 2019
Carus Animal Health announces double acquisition, bringing together 'best-in-class' veterinary technologies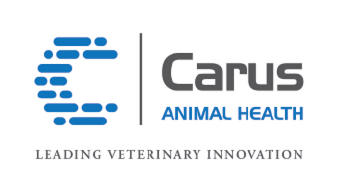 Carus Animal Health has announced the acquisition of 'software as a service' company Medi-Productions and veterinary data provider, Veterinary Insights (along with its French division DBM). The new partnership will combine Medi-Productions' one-of-a-kind veterinary virtual and augmented reality technology and Veterinary Insight's unique veterinary data capabilities, to position Carus Animal Health as a vet tech leader.
Medi-Productions' VisioCare® Suite enables veterinary practices to offer pet owners valuable educational information and content thereby helping them provide the best care to their pet. This profitable, recurring-revenue model – which encompasses the before (VisioCareTV), during (VisioCare Consult) and after (MyBuddy Pet app) stages of veterinary consultation – offers a unique user experience and unparalleled proprietary content.
Veterinary Insights provides a range of veterinary business information services, all with the single aim of transforming data into actionable insight. This includes bespoke CRM systems, data-driven business intelligence, benchmarking analysis, and specialist web projects.
Jolian Howell, Chief Commercial Officer at Carus Animal Health, said: "There is often a concern in veterinary practices around communicating with, and educating, pet owners. The services offered by Medi-Productions and Veterinary Insights offer a great opportunity to enhance those communications and help pet owners better understand their pets. This important step forward delivers on Carus' vision to partner with, and support, innovators in the veterinary space.
"Through this new partnership we will help integrate the services of both companies for maximum impact. This will help streamline veterinary processes and offer multiple sources of new revenue for practices."
Philippe Moreau, CEO of Medi-Productions, said: "Our research has shown that there is an uptake in primary veterinary services when owners are made aware of the issues to look out for – such as dental problems and arthritis – and the benefits of catching them early. The combination of our companies with Carus will allow us to successfully bring our service offerings to customers globally. We have a joint vision on the future of the profession, and with Carus' support we can continue to invest in improving our existing products and build new innovative solutions."
Alexander Arpino, Managing Director at Veterinary Insights and DBM, added: "We have already begun to work with Medi-Productions as we see clear benefits for both companies in sharing insights and developing products that can improve revenues and services for veterinary practices. I am delighted to tell our customers about our new and expanded capabilities. We now have the strategic and financial backing to deliver on our passion and ideas."
Corporate Finance Associates acted as the exclusive investment banking advisor to Medi-Productions SAS. Alexander Petersen, Managing Director and leader of the firm's animal health practice said: "Medi-Productions and Veterinary Insights could not have found a better home – with Carus' support they are poised to build a unique position in animal health, taking vet tech to the next level."