15 Nov 2022
Celebrate Your Pets with a Precious Keepsake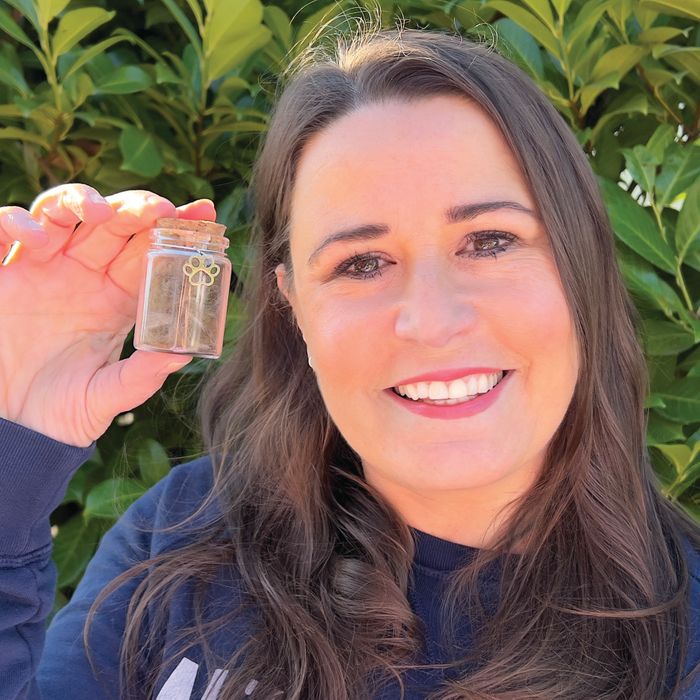 The trade-only brand has created a free standing display stand and counter top display featuring its new range which includes memory boxes, paw print kits, paw moulds, fur/hair bottles, plant markers and forget-me-not seeds, and hanging/seasonal decorations.
Oh So Precious will be exhibiting on stand F14, located behind PLH Medical and diagonal to the Elanco sponsored seating area.
It meets a growing requirement among pet owners to celebrate the lives of their pets and treasure key milestones and cherished memories as they do with other family members.
The brand is the brainchild of Helen Davies, founder of The Lovely Gift Group, which has included other celebratory and memorial lines amongst her ranges over the past seven years.
It was a pet loss that prompted her to create the Oh So Precious range.
"Having lost pets myself and sold many keepsakes, I know how much emotion and passion we put into our relationships with them," said Helen. "When my daughter asked for a keepsake for her best friend that I realised their was a gap in the market. The youngster had lost her cat, Tinkerbell, so we created a star with her cat's name on it and the whole family was delighted. Pets are part of our family, with us through good times and bad, so their loss is deeply felt by everyone."
"We also identified a need for good quality, pet related items through our existing gift customers. We learn a lot from them and they continually highlight requirements for themselves and as thoughtful gifts for friends who have lost pets. The unity among pet owners – that need to convey an understanding and appreciation for those suffering the pain of pet loss - is very real."
Helen is keen to introduce the range through veterinary practices and pet retailers by offering Oh So Precious as a non-competitive, complimentary brand to existing lines. Displayed in receptions the range will provide vets with another potential income stream while meeting client needs and give staff new ways to be empathetic to clients in times of distress.
"This range is not just for end of life but to mark all stages of a pet's life. We shouldn't wait to get those paw print or impressions in our pets' final days. Instead we should be marking those 'gotcha days', birthdays and achievements as we do with any other member of the family, in particular new babies," she added.
Oh So Precious display stands and packaging are made using sustainable and recyclable materials. The free standing display units measure H150cm x W60cm x D35cm. They are lightweight and can be moved easily. They include shelving and euro hooks for effective display of merchandise and are stocked with 11 items from the range accompanied by scan codes for easy reordering. They also feature plastic mop trays providing waterproof protection when reception floors are cleaned.
The smaller counter top display option measure H35.5cm x W28cm x D20cm. They too are lightweight and are stocked with the fur bottles and pawprint kits.
Each FSDU unit, with display stock, has a trade price of £904.76 and each CTDU, with display stock has a trade price of £110.21. Each trade account is given access to trade only website for placing orders to replenish stock. Discount is available for bulk orders and a show offer will be available for orders taken at The London Vet Show. In 2023 the team is planning to launch personalised pet keepsakes via links from vet practice websites offering more personal keepsake products.
For more information visit: www.ohsoprecious.co.uk
---
For media enquiries contact:

Alison Gallagher-Hughes

Tillymint Communications

e: info@tillymint.co.uk

t: 07412 465462

For sales enquiries contact:

Helen Davies

The Lovely Gift Groupe:

e: helen@thelovelygiftgroup.co.uk

t: 07881 587337