17 Jun 2021
Celebrating LGBTQ+ within the Veterinary Profession: When, Why and How?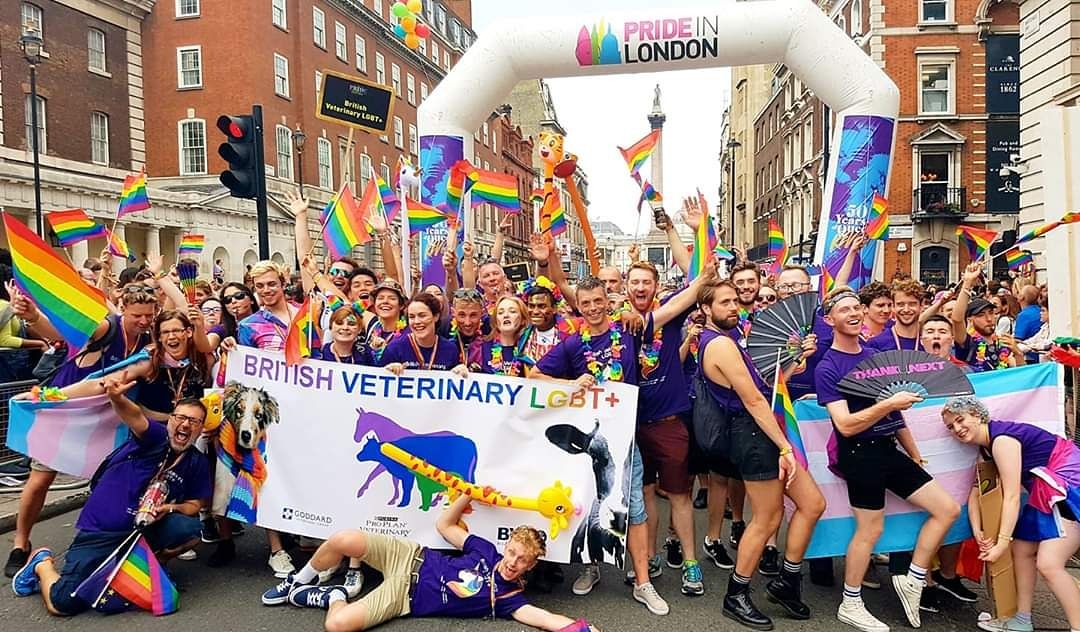 Inclusion and diversity is important 365 days of the year. But June is a month where people really reflect and take influence, proudly flying rainbow flags and making conscious decisions to talk about and celebrate LGBTQ+ Pride. It's a specific month dedicated to celebrating LGBTQ+ communities across the world. Pride is usually celebrated with parades, marches and gatherings. While celebrations and awareness events have had to go virtual for now, support for the LGBTQ+ community is as significant, and more important as ever.
So here's your quick guide to Pride 2021, where you can get support, and where you can get more advice on allyship and for your team:
Why June?
June is the month chosen to celebrate pride as it was the month of the Stonewall riots, the protests that changed gay rights for a lot of people in America and beyond.
What does it mean for the veterinary profession?
Within the veterinary industry, you work closely with people from all walks of life. Whether they are colleagues in your team, suppliers, or pet owners; veterinary practices are usually at the center of communities. Our actions can change the outcome of people's day. Regardless of anyone's preference or background this is no reason to be treated differently and there are simple ways you can make your practice or workplace more inclusive.
What is BVLGBT+?
It stands for British Veterinary LGBT+ and is a community of more than 800 LGBT+ people and their allies working within the veterinary profession. They have achieved a lot in their relatively short history, including marching in Pride events across the UK every year since 2016, working with other veterinary organisations on initiatives to address discrimination and promote diversity, and of course, provide regular support online during the COVID crisis. The team behind British Veterinary LGBT+ have put together resources to support and they produce really informative and engaging blog with loads of information for both people with identify as LGBT+ and their allies.
Pride & Us
Here at the Vet Shows we are committed to celebrating Pride and positively impacting the veterinary community. If you have any ideas on how we can better the London Vet Show, or have a story you'd like to share to support inclusivity and diversity, we'd love to hear from you. Contact Anna Smith at a.smith@closerstillmedia.com.
If you're in a crisis, please reach out to VetLife for confidential and free support: https://www.vetlife.org.uk/
Join BVLGBT: https://www.facebook.com/groups/392864804255735/
Support LGBT+ initiatives in the veterinary industry: https://bvlgbt.org/
Find Support: https://bvlgbt.org/find-support/
Upcoming Webinars:
https://us.vetshow.com/vsh-june/to-be-announced-1