24 Oct 2022
Challenge the Scanner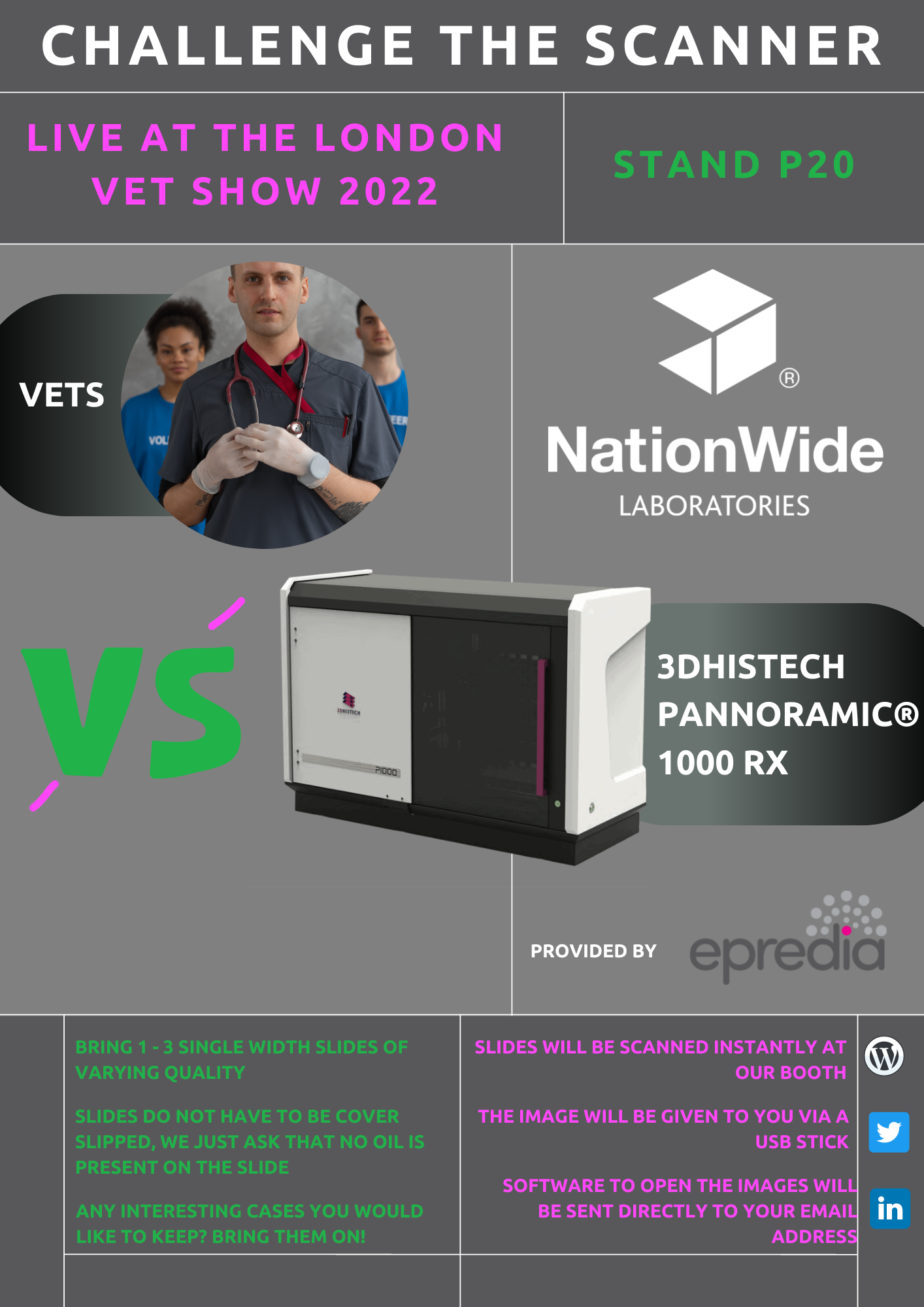 We are excited to announce that as part of our investment programme we will be introducing a 3DHISTECH PANNORAMIC® 1000 RX high-end, extra fast and super-efficient slide digitalization system (provided by Epredia) into our workflow and we would like to invite you to see a demo on our stand P20 at The London Vet Show.
As part of the demo, we are inviting you to CHALLENGE the scanner by bringing in your own slides to the show for us to scan them on the spot for you. Any interesting cases you want to keep? Any presentation or article you are preparing that requires great images? You are more than welcome!
WHAT YOU NEED TO DO:
Bring 1 - 3 single width slides of varying quality
Slides do not have to be cover slipped (but a cover slipped slide gives a sharper image), we just ask that no oil is present on the slide
WHAT WE WILL DO:
Slides will be scanned instantly at our stand
The image will be given to you via a USB stick
Software to open the images will be sent directly to your email address
As part of our display, we will also be introducing the NEW online customer portal. Please join us for a virtual tour of the system which will soon be part of your package. We will also be talking about the NEW online courier booking system.
And whilst you are with us, have a look at our NEW online learning hub in partnership with The Webinar Vet and take part in a PRIZE draw with a chance to win up to 5 hours of CPD. You will only need to fill in a short survey and we will be in touch via email to let you know if you've won.
We are looking forward to seeing you at The London Vet Show (stand P20).