COLLECT YOUR FREE NAME / ADDRESSS LABELS FOR COMPETITION ENTRIES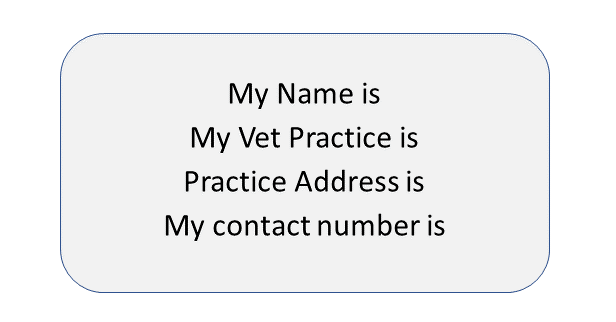 Make your lives easier when visiting London Vet Show this year, simply subscribe online to our newsletter then email your Name, Practice details including address and a contact number.
Visit stand C03 and collect 25 ready printed labels, it will make entering the competitions easier and give you more time to enjoy the show.
Last date for emailing details is 10th November 2022, Do it now and we will remind you on the week of the event that they are ready to collect from the stand.
Don't worry FREE pens will also be available on the stand for those who still want to write.
www.veterinaryprintingservices.co.uk hello@veterinaryprintingservices.co.uk