11 Nov 2022
Come and have a chat with the VS team on stand F51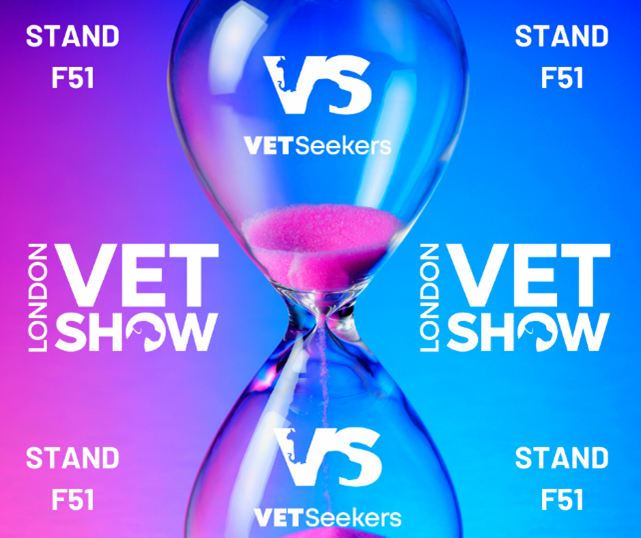 Are you attending the London Vet Show this year? If so, come on down to stand F51 and take a picture with Harambe, our endangered mountain Gorilla who we have sponsored for 6 years! This will enter you into our competition to win one of many Littmann III stethoscopes and we will plant a tree in your honour! You can also spin the wheel to win some Vet Seekers goodies to take home.
After you've collected your prizes, have a chat with some of the amazing Vet Seekers team! Megan, Lucy, George and Dave are super excited to catch up with old and new faces, talking all things recruitment!
We are one of over 300 exhibitors and are looking forward to meeting the talented members of the veterinary community. We also attended the London Vet Show in 2021, along with the BVA conference earlier this year where we were one of only a handful veterinary recruitment companies who chose to exhibit there. The whole team are currently in the midst of preparing for this exciting event on top of our usual duties.
The London Vet Show is a top calendar date for us and is so important for the industry as it brings everyone together! Our Managing Director Dave says, "the key topics on the agenda, aside of the usual, are retention, sustainability and the future of the industry".
As a business, we take sustainability, environmental impact, and our carbon footprint very seriously. We have committed to plant trees for every permanent and locum veterinary superstar we find work for, as well as every referral we receive. So far, we have planted 4,175 trees!
You can find more information about the Vet Seekers forest here: https://tree-nation.com/profile/vet-seekers
We strongly believe in working to the highest levels of service and being honest, transparent and compliant with all our veterinary clients.
In the meantime, you can reach out to the Vet Seekers team for a confidential chat about your career or recruitment opportunities at 03330147374 or hello@vetseekers.co.uk.
Veterinary job seekers, come and speak with Vet Seekers at STAND F51!
Telephone: 0333 014 7374
Email: hello@vetseekers.co.uk
Website: https://www.vetseekers.co.uk/