CPD Opportunity: Canine OA is how common in young dogs?

Visit Elanco at London Vet Show, Stand G20 to learn more about our CPD opportunity, giveaways, and see how you can help your clients enjoy the moments that matter with their dogs.
HEAR THE EXPERTS CPD
Complete this CPD in bitesized modules to get expert tips for managing OA, and insights for better clinical examinations and more effective pet owner communication.

Log in or register to complete the CPD. Complete the 5 modular sections to earn 1.5 hours of CPD and claim your FREE Galliprant power pack!*
CLICK HERE TO COMPLETE THE CPD
HERE'S A TASTER OF WHO YOU'LL BE HEARING FROM IN THE CPD MODULES…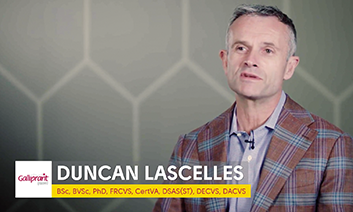 OA IN YOUNG DOGS: MORE COMMON THAN YOU MIGHT THINK
Duration: 15 minutes
Dr Duncan Lascelles explores the prevalence of OA in young dogs and importance of early treatment.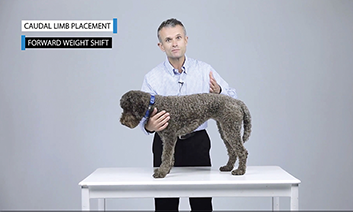 ORTHOPAEDIC EVALUATIONS – A VET'S PERSPECTIVE
Duration: 15 minutes
Dr Duncan Lascelles introduces two of the core components of orthopaedic examinations of dogs: observation and overall assessment.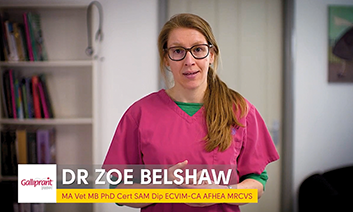 MAKING OA CONSULTATIONS EASIER
Duration: 15 minutes
Dr Zoe Belshaw discusses her approach to OA consults and pet owner education.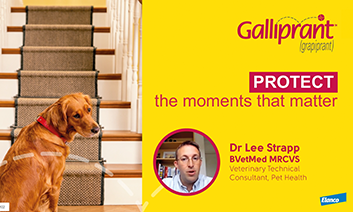 GALLIPRANT: PROTECT THE MOMENTS THAT MATTER
Duration: 15 minutes
Dr Lee Strapp introduces Galliprant, a piprant-class NSAID that gives you power over OA pain.†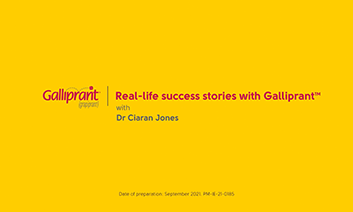 REAL-LIFE SUCCESS STORIES WITH GALLIPRANT
Duration: 15 minutes
As part of the Galliprant in Practice Case Series, Dr Ciaran Jones shares two real-life success stories with Galliprant.
CLICK HERE TO COMPLETE THE CPD