23 Aug 2022
Is this the death of PowerPoint CPD?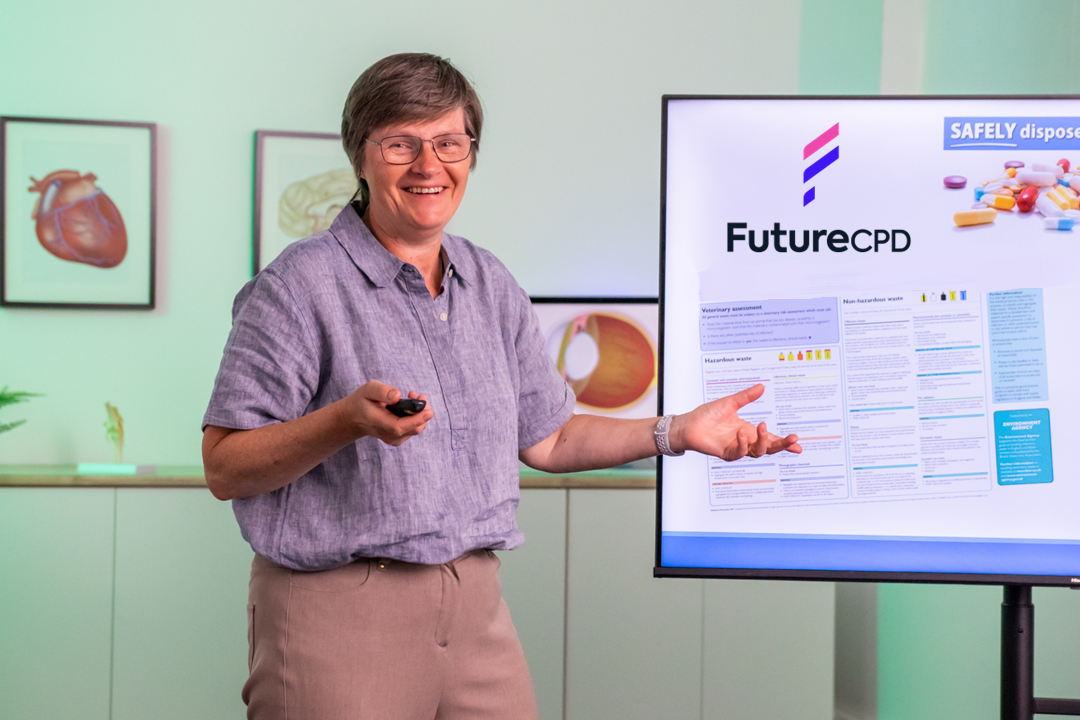 Let's be honest: online veterinary CPD, as it currently exists, is no longer a compelling offering. The pandemic saw the proliferation of Zoom-hosted PowerPoints that lacked a variety of formats or style of content. Understandably, attention spans wane over an hour-long recording of text-heavy slides — and there's a large cohort of learners who struggle to take in information in this style. The 60-minute online lecture (something of an industry standard) is generally less stimulating to the new generation of vets and nurses coming through.
FutureCPD, we're looking to make a necessary change in this space — raising the bar in online CPD and ultimately, boosting vets & nurses' confidence and improving outcomes for our patients.
Most of FutureCPD's content is filmed with cinema-level, quality cameras at the Trimble Productions' studios — bringing the audience closer to the speaker than ever before. Our membership includes:
• Live HD sessions broken down into smaller, more manageable modules;
• Bitesize case studies to give you practical tips from Specialists on their approach;
• CPD quiz nights to really get you thinking about the topics at hand;
• And live, interactive panel discussions with audience Q&A
We also want our progressive CPD service to be affordable. At just £19 per month, you can get access to high-definition content that caters for all learning styles. Our introductory offer of £12 per month (forever) expires on 1st September, so sign up for a 30-day free trial at this price at the link here (you can cancel at any time).
Join us at our stand (C40b) at London Vet Show in November to sign up to our ridiculously generous Advent Campaign — featuring daily HD content throughout December plus exclusive freebies and offers from our partners!
We're excited to tell you more about the innovative work we're doing with FutureCPD; as well as making learning more engaging — and accessible — for everyone.
FutureCPD was founded by Paul Heasman and Toby Trimble. Paul is the brains behind Elearning.Vet — a free veterinary CPD platform working with companies like Virbac, Vetoquinol, Nextmune and Hill's. Toby is a veterinary specialist who runs Trimble Productions - creating world-class educational content with veterinary and animal health organisations.