13 Jul 2022
Delivering life-saving lessons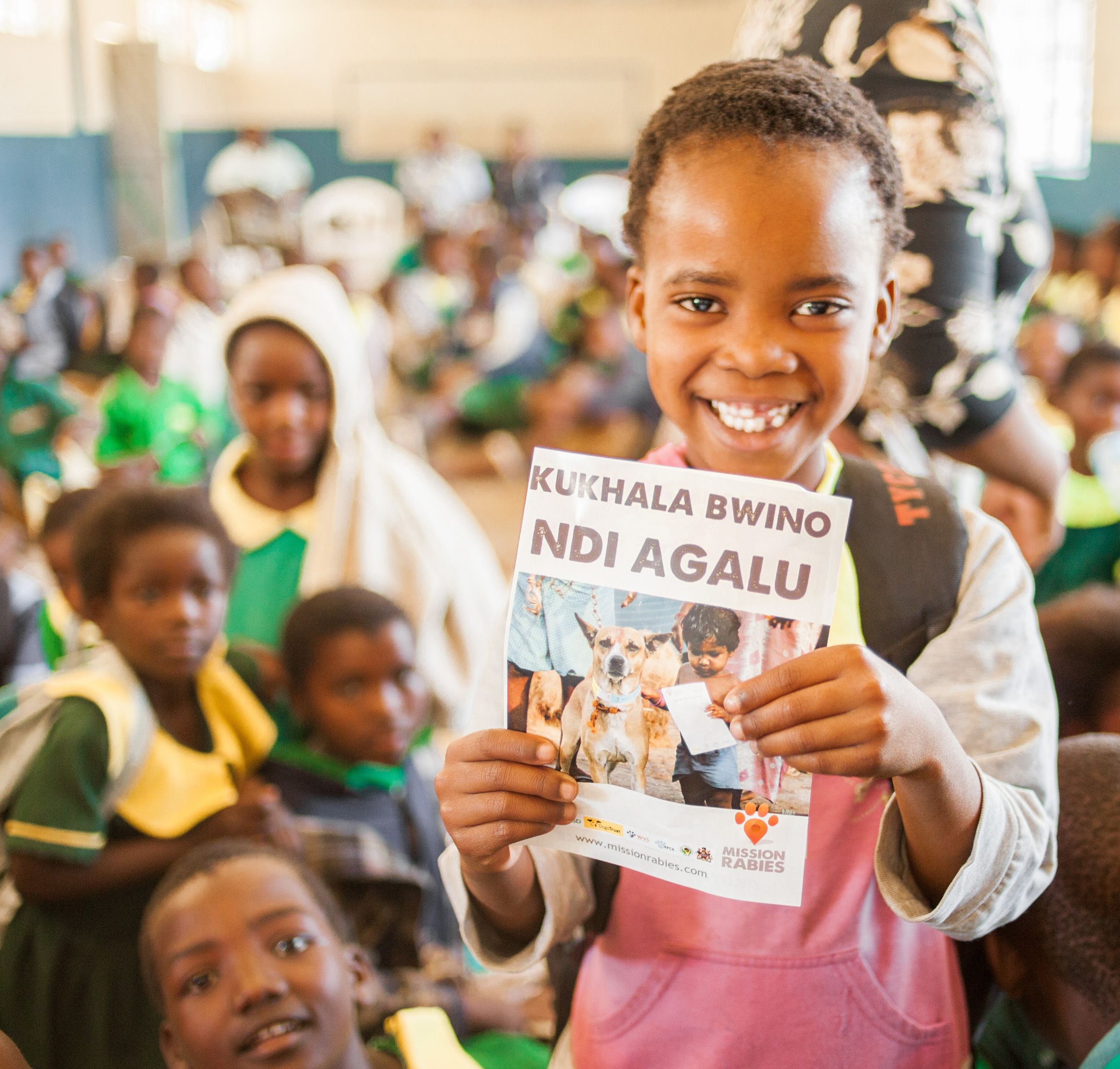 Rabies is one of the worlds most deadly diseases. It kills around 59,000 people a year, the majority of whom are children under 15 years old.
Mission Rabies vaccinates dogs to stop the spread of rabies for good, but it is also vital to protect those who live in rabies hotspots right now. That is why we run life-saving education programs to teach communities what to do if they think a dog is rabid, and how they can protect themselves.
Earlier this year, Mission Rabies hit the incredible milestone of delivering rabies prevention lessons to 5million children.
The educational sessions have increased awareness of rabies while empowering children, their teachers, and their families with the knowledge needed to protect themselves from dog bites, prevent rabies and save lives. Washing the wound correctly can reduce the chance of transmission by a third, while receiving vaccination immediately after an exposure can save a child's life.
The charity's education team deliver the rabies prevention lessons to children from age five up to sixteen, focussing particularly on primary schools. The lessons cover the dangers of rabies, how to be safe around dogs, and the steps to take if bitten by a potentially rabid dog. They also encourage members of the public to bring their dogs for vaccination.
Education is just one part of the solution to rabies. Mission Rabies runs canine vaccination and surveillance campaigns that in time will rid an area of rabies. But in the meantime, lives are still at risk. By reaching children in schools we can empower them to protect themselves until the threat of rabies is gone.
To find out more about the work of Mission Rabies and how you can get involved visit www.missionrabies.com