10 Oct 2018
Diamond CARE ' grain free, vet exclusive. Made in the USA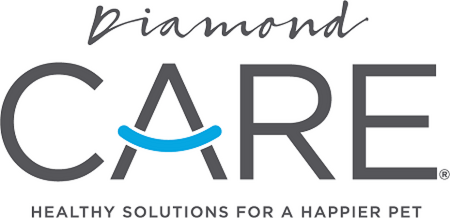 Diamond Care – a Grain Free Vet exclusive diet Made in the USA by Diamond Pet Foods
Diamond CARE are designed with owner and their pet in mind. When we set out to create Diamond CARE, we had one goal in mind: make specialised diets available at a reasonable price. These five veterinarian-developed formulas are formulated for pets with unique health issues. But they also provide complete nutrition, so owners can feed their pet the special diet they need for as long as they need it.
We have:
SENSITIVE SKIN FOR ADULT DOGS
A limited-ingredient diet for dogs with food-related skin sensitivities.
SENSITIVE STOMACH FOR ADULT DOGS
A limited-ingredient diet for dogs with sensitive stomachs and food-related digestive issues.
WEIGHT MANAGEMENT FORMULA FOR ADULT DOGS
A low-fat, high-fiber diet for weight management in dogs with Chondroitin and Glucosamine added.
WEIGHT MANAGEMENT FOR ADULT CATS
A low-fat, high-fiber diet for weight management in cats.
RENAL FORMULA FOR ADULT DOGS
High-quality protein to provide adequate amounts of essential amino acids. Phosphorus and sodium levels are carefully regulated, while guaranteed levels of antioxidants help support the immune system.
About Diamond Pet Foods
Diamond Pet Foods began in 1970 with a shared vision in Meta, Missouri, USA. At Diamond, we believe every pet, from purebred show animal to shelter puppy or kitten, is worthy of the best nutrition. We are committed to developing innovative products and processes to ensure your pet is getting the very best nutrition possible.

Our products are trusted by professional breeders, trainers, veterinarians and pet owners in all 50 states in USA and in 100 countries around the world.

Diamond Pet Foods in the 5thmanufacturer in the world and the 1stFamily Owned Business with 5 factories in USA. Our plant in Meta was modernised with state-of-the-art equipment, and we expanded our production capacity in order to meet the growing demand with plants in Lathrop, California in 1999; Gaston, South Carolina in 2003; Ripon, California in 2012; and Dumas, Arkansas in 2016.

The second generation of Schell and Kampeter families still own and operate the company. And we still believe that every pet is worthy of the best nutrition. Including yours.

Nothing is more important to us than the safety of our products. By continuously improving performance with the latest advancements in science and technology, we've developed a comprehensive food safety system. When you feed Diamond products, you can feel confident your pet is getting safe, quality nutrition.