10 Nov 2018
DIFFERENT DOG - the complete and balanced option for owners wanting to feed a home cooked diet.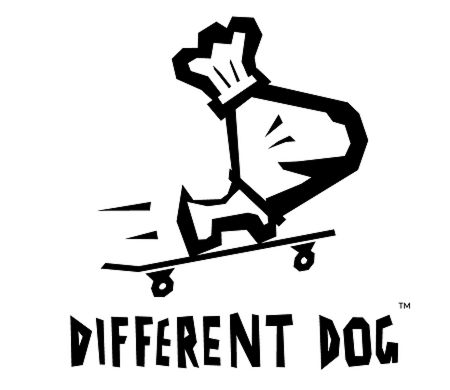 At DD we use only locally sourced, human grade, fresh meat, fruit and vegetables to create balanced complete meals. We cook weekly in our kitchens, and test weekly in the lab, to make sure we're hitting our targets which are based on FEDIAF Guidelines.
The WSAVA's Global Nutrition Committee has promoted nutrition as the 5th Vital Assessment since 2011. Veterinarians are therefore giving more thought to this discipline than ever before.
Owners are aware that good nutrition enhances their dogs' quality of life and is fundamental in optimising health. With this in mind, some owners are choosing to avoid heavily processed, commercial dog foods - and opting to home cook for their pets. 
The goal of providing enhanced nutrition is admirable but owners need be aware of the challenges associated with preparing balanced and complete food for dogs at home.
Researchers at UC Davis undertook an investigation to evaluate the ingredients and instructions for 200 dog food recipes from 34 sources, including websites, pet care books and veterinary textbooks. A computer-based program was used to quantify the nutritional content of the food described by each recipe, as well as the specificity of the instructions.
They found that 92% of recipes contained vague instructions, which would result in the owner having to make at least one assumption with respect to ingredients, use of supplements, or method. 
Overall, 95% of the 200 recipes examined resulted in food that was lacking in the necessary levels of at least one essential nutrient, and more than 83% of the recipes had multiple nutrient deficiencies. To corroborate the computer-generated results, 15 recipes were selected to represent a variety of publication sources and ingredients, and were analysed in the lab for nutrient content when prepared according to specific instructions. The researchers found very few discrepancies between the two methods of assessment of excesses or deficiencies.
Many recipes had the same nutrient deficiencies, so even by rotating recipes it appears unlikely that nutrients would balance over time.
Obesity in dogs is a huge problem and it was disappointing that 85% of recipes gave no calorie information. 
DIFFERENT DOG
Different Dog provides a variety of complete and balanced home cooked style meals for dogs. Our recipes contains 60% meat, each recipe, apart from the Comfort Chicken, contains a single source of  highly digestible animal protein*, and are packed full of a variety of fruit and vegetables. 
*All recipes contain Salmon oil.
The high quality, fresh ingredients are cooked in our Shropshire kitchen for just long enough to kill off bacterial contaminants, and then frozen to lock in freshness - without the use of preservatives.
We test the food in the lab regularly, to make sure it's nutritionally balanced, and publish this data every 3 months. We're therefore confident that our food is complete and balanced, but we're aiming to provide more than that.
Our fresh and diverse diet supports the health of a dog's microbiome and emerging research shows just how important this can be. We include a variety of fruit and vegetables to provide fibre, antioxidants, vitamins, minerals and phytochemicals. The ratio of Omega 6 and Omega 3 EFAs are monitored; we maintain a low ratio by sourcing high quality ingredients, using a gentle cooking process, and adding salmon oil late in the process. Our high protein content aids in satiety and we now have a Lower Fat diet for those in need of a reduced calorie intake.
We want our dogs to thrive on Different Dog!