16 Sep 2019
Dogs across the UK go mad for Walkies with PitPat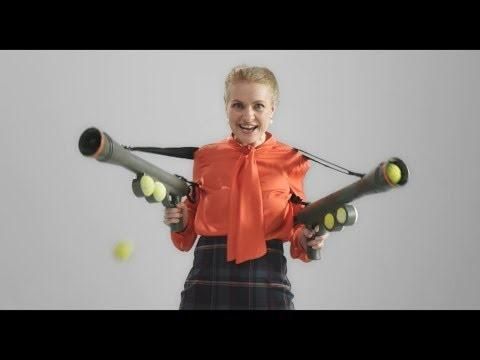 Dogs around the UK are going mad for Walkies as PitPat, the UK's #1 dog activity monitor, launches its first ever TV advert, for dogs!
Dog-walking hasn't changed much since the dawn of time. The last major innovation was the ball- thrower. But with half the UK's dogs not getting enough exercise and being classed as overweight or obese*, we need a new revolution in Walkies. With its infectiously funny advert, PitPat aims to get all dogs, and their owners, out and walking to support their mission of a nation of healthy dogs. And it's not just dogs who love walkies with PitPat but their owners too - all thanks to the points, perks and prizes they get for keeping their pets happy and healthy.
The ad has already caused a stir with dogs (and their owners) across the UK leaping for joy, zooming around the house, barking like mad and running to the front door ready for their precious Walkies.
The advert has also caused dog owners to share their dog's reaction on social sparking the hashtag #madforwalkies
TV vet Rory Cowlam, PitPat's ambassador, commented on the craze currently sweeping the nation:
"Walkies are an essential part of keeping dogs happy and healthy, so as the PitPat Veterinary Ambassador, I'm really excited for the launch of this campaign.
With dog obesity reaching crisis levels, PitPat has the potential to positively influence the way we care for our dogs whilst simultaneously rewarding owners."
Andrew Nowell, founder of PitPat added:
"We're delighted to be leading the Walkies revolution, making Walkies as exciting and rewarding for owners as it is for their dogs. PitPat is specifically made for dogs, so it was only fitting that our first TV ad was too!"
The advert concept is the brainchild of Wonderhood Studios and was directed by Sam Cadman, the co-creator of cult comedy show 'Trigger Happy TV'. The advert will air exclusively on UKTV channels (Dave, W, Gold, Alibi, Yesterday, Eden, Drama) from Monday 16th September until early 2020 and is set to reach an audience of 27 million adults across the UK. The commercial airtime has been secured as part of an airtime-for-equity deal with UKTVs multi-million-pound innovation fund, UKTV Ventures.
Visit https://www.pitpat.com/ to join thousands of dog owners already getting more out of Walkies with PitPat.
ENDS
*https://www.pdsa.org.uk/media/4371/paw-2018-full-web-ready.pdf
For more information please contact:
Ellie Hoare
Account Executive
01787 224277
ellie@adiapr.co.uk
About PitPat:
PitPat helps you to manage your dog's exercise and weight in a fun and simple way. It's just like the activity trackers millions of humans now wear on their wrists, but for dogs.
Our tiny, waterproof and robust device is made with dogs in mind, and straps securely onto any collar or harness. With a year long battery-life (user-replaceable), charging will never get in the way of adventures.
Using the free PitPat app, you can track exercise, rest, distance, calories & weight - everything you need for a healthy dog. The app also recommends a tailored exercised goal based on your dog's breed, age and weight, and you can win fun stars and badges for hitting this goal.
There are two great ways to join our world:
You can buy our award-winning PitPat dog activity monitor for £39 including free next-day delivery from our website, Amazon and other retailers including Pets-at-Home.
Even better, you can join PitPat Life, our dog health and fitness club, for just £4 a month. Membership includes your dog activity monitor delivered next day, free app and access to exclusive perks (free dog food, dog show tickets, discounts off your favourite accessories, and so on). PitPat Life also lets you earn points for walking and weighing your dog regularly which in turn unlock a fantastic range of prizes for being a great dog owner.
Keeping your dog healthy has never been more fun, and through our #madforwalkies revolution we're building a nation of healthy, happy dogs.
Originally, the company set tails wagging in 2016 when CEO and Founder Andy Nowell turned down an offer of investment from Deborah Meaden and Nick Jenkins on Dragon's Den. The company has gone on to become the UK's no.1 pet-tech company, with around 16 staff based at their offices in Cambridge. Thousands of dog owners enjoy their products daily and the PitPat Pack has achieved over 1 billion minutes of exercise with PitPat.