09 Apr 2019
Eravac - Licenced RHVD 2 vaccine for Pet Rabbits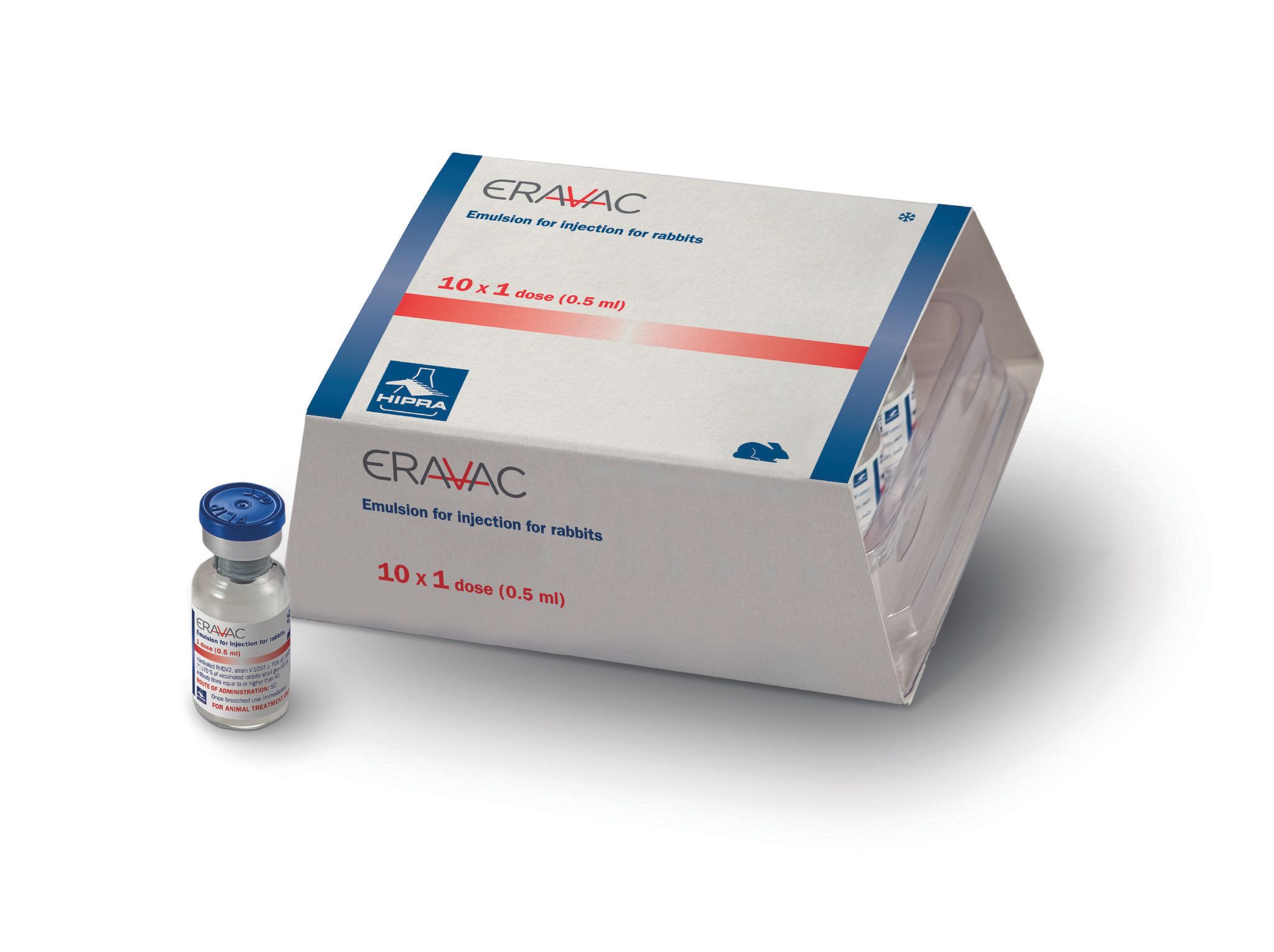 ERAVAC® is an injectable emulsion ready for administration without the need for reconstitution beforehand. Containing 10 vials with individual doses, the new presentation is becoming the choice for active immunization of pet rabbits from 30 days of age. It is also safe in pregnancy, reduces shedding and a 9 month duration of immunity.
About HIPRA
HIPRA is a veterinary pharmaceutical company dedicated to the research, production and marketing of products for Animal Health. Founded in 1954, HIPRA is a privately owned global company, with Headquarters located in Amer (north of Barcelona, Spain).
At HIPRA we are convinced that the future lies in prevention. We are specialists in developing innovative preventive solutions that make it possible to identify existing disease threats before they occur, in such a way that we can act to prevent them or minimize their effects.
We have a broad range of highly innovative vaccines, an advanced diagnostic service and our own line of Diagnostic kits.
HIPRA is well known internationally for its strong investment in innovative vaccines and diagnostic tools. HIPRA dedicates 9% of its total sales revenues and 16% of its staff to research and development.
We are located in 37 countries with our own commercial subsidiaries and production plants strategically situated in Europe and America. Likewise, our large global distribution network enables our products to reach customers in more than 100 countries on all five continents.
At HIPRA we maintain a commitment to excellence to our customers, to our people and to social, economic and environmental improvement.
Our future strategy is clearly expressed in our vision: To become the reference in prevention for animal health by offering innovative biological products and advanced diagnostic services.
For more information please contact:-
Hipra UK and Ireland
Foxhall Business Centre
Foxhall Lodge
Foxhall Road
Nottingham
NG7 6LH
01158456486