15 Oct 2019
Essity Announces Availability of Time Out Training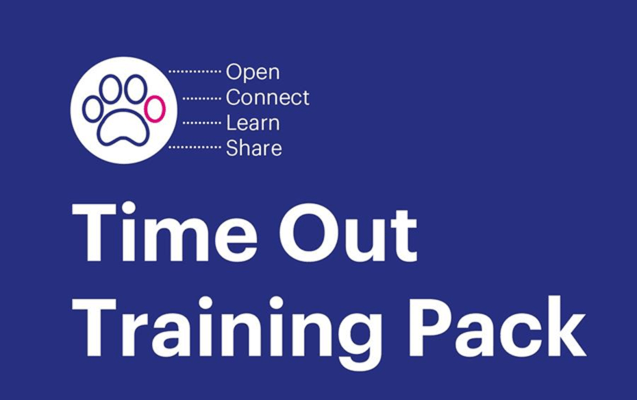 Essity announce immediate availability of Time Out Training, our virtual education pack, enabling vets and vet nurses access to wound care CPD accredited training free of charge.
Time Out Training is a unique training box that includes 2 x USB's, loaded with wound care education sessions with supporting, relevant product training, a Bluetooth speaker, product samples and Time Out wafer bars to enjoy while you learn. It also includes supporting clinical literature that has patient cases to help you learn from other veterinary professionals Wound Care. On top of that, you also book a timeslot, so you have a dedicated representative from Essity available to support you throughout the duration of your training via the phone or email on any clinical or product related questions. The training only lasts 1 hour so it fit's in perfectly with your busy days.
"Time Out Training allows us to educate vets and vet nurses directly in practices within timescales that we could not previously achieve. We feel this is the future of education in busy veterinary settings, allowing for emergency interruptions, and allowing training of all staff within the convenient setting of their own practice" said Richard Barker, Account Sales Executive at Essity.
Many customers have already benefited from Time Out Training. By tasking all vet nurses to complete Time Out Training this will enable consistent wound care for all patients. It will ensure all patients are treated with the most up-to-date wound healing methods, to help prevent delays in the wound healing process, reduce complications and enhance the reputation of the practice.
"I found this to be a very easy to follow and very informative webinar," said Fiona Garrard, RVN. "It is full of content that is very useful and aids a good, underpinning knowledge of infections in wounds, and why they happen. It was packed with content and not long-winded or boring at any point."
Time Out Training is a new, innovative way of educating veterinary professionals and reflects Essity's commitment to deliver high quality wound care education. Time Out Training is available for bookings immediately by emailing animalhealthcare@essity.com or dialing 01482 670124.
Founded in 1929, Essity (Nasdaq Stockholm "ESSITY B") is a leading Global hygiene and health company, dedicated to improving well-being through its products and solutions, essentials for everyday life.