EXPERIENCE OUR DIVERSE IMAGING EQUIPMENT AT LONDON VET SHOW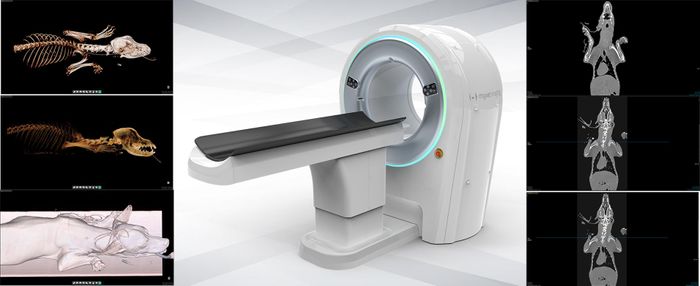 Veterinarians can maximize customer satisfaction by creating positive imaging exam experiences using innovative digital x-ray technology.
Managing image acquisition workflow and associated procedure risks greatly contribute towards influencing a pet owner's perception regarding the quality of imaging services a practice may provide.
Emphasizing X-ray imaging workflow efficiency allow practitioners to focus on providing optimal patient treatment based on image acquisition results instead of the acquisition itself for more positive patient clinical outcomes and greater pet owner satisfaction. Practices grow as customer satisfaction grows.
The company, MyVet Imaging is unveiling a new wide bore, 3D/2D mode spiral CT that offers a wide field of view with a fast scan time at the show.