10 Oct 2022
Explore Australia, doing what you love!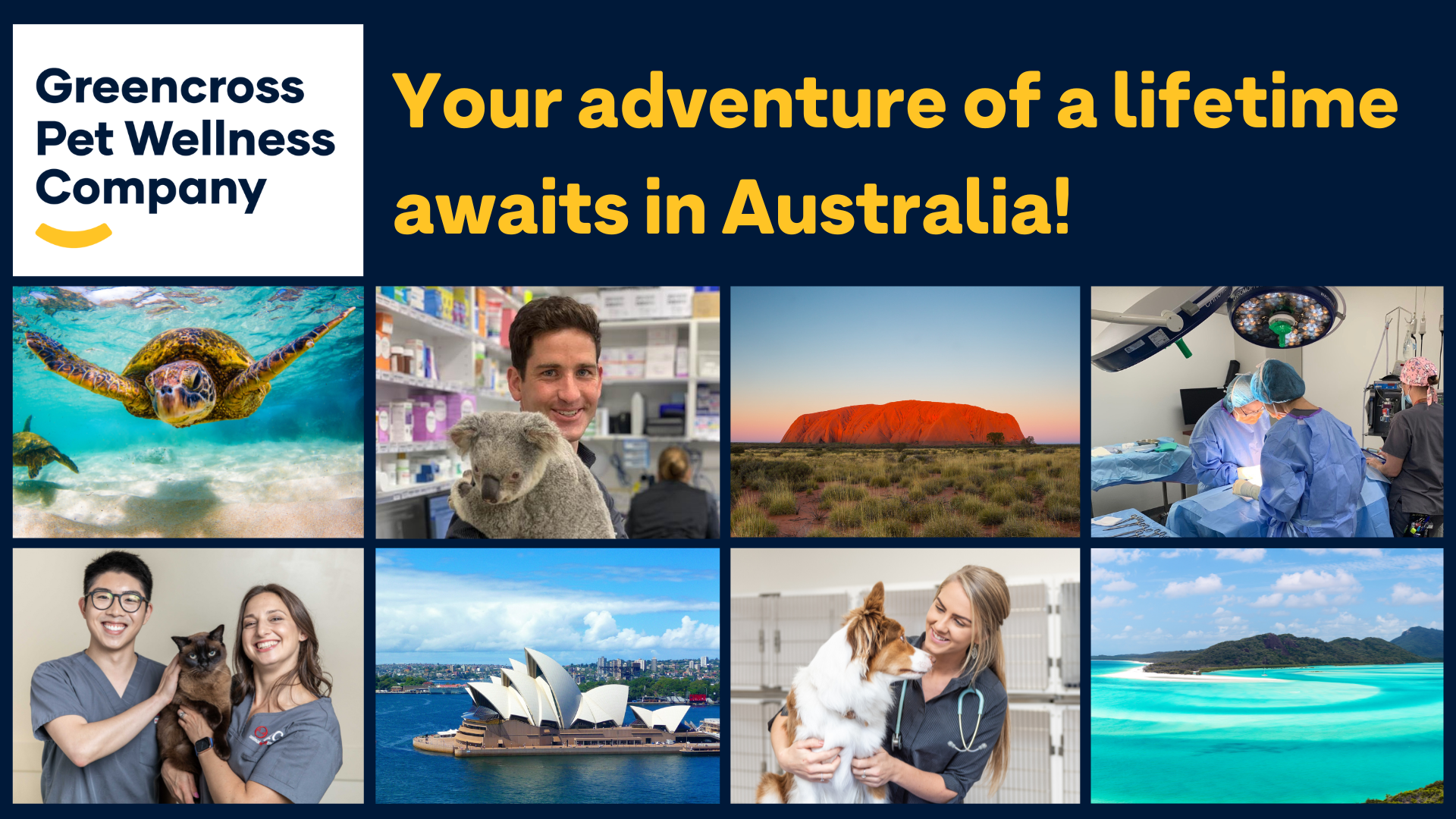 With over 170 Greencross Vet GP clinics and Specialist, Emergency and Referral veterinary hospitals right across our beautiful country, we're Australia's leading clinical vet care network. Our clinics and hospitals are equipped with the latest equipment and technology, enabling our teams to deliver the highest standards of clinical excellence and patient care. We're passionate about growth and development and provide Australia's leading Continuing Education program including our Annual Clinical Symposium and scholarship programs.
Our teams are passionate, empathetic and welcoming - Greencross is often described as like being part of a family! We commit to the highest standards of clinical care and our team is always our priority. You'll be supported to be your best self, and we instil a genuine commitment to work-life balance and nurturing the wellbeing of all our teams. Our teams enjoy flexible working and can choose 3 to 4-day work weeks so you'll have plenty of time to relax and enjoy our great Aussie lifestyle. We believe a great culture equals great care, and when you join Greencross you'll feel the difference.
Whether you'd like to come to Australia for a short time, or a long time - we can create the perfect package to meet you and your family's needs. Speak with our friendly Talent Team for a confidential chat and we can answer all your questions. It's never been a better time to join Greencross, get in touch with us today - you never know where it may take you!
Contact our Talent Team on: vetrecruitment@gxltd.com.au or visit www.greencrossvets.com.au/careers/international for more information.
P.S. At Greencross we love to have a good time, so come and say g'day to our team at the London Vet Show on Stand H20! Happy Hour is on us so join us for a cold Aussie beer! Hope to see you there!