16 Jul 2021
Face to Face – What Has the Veterinary Profession Missed?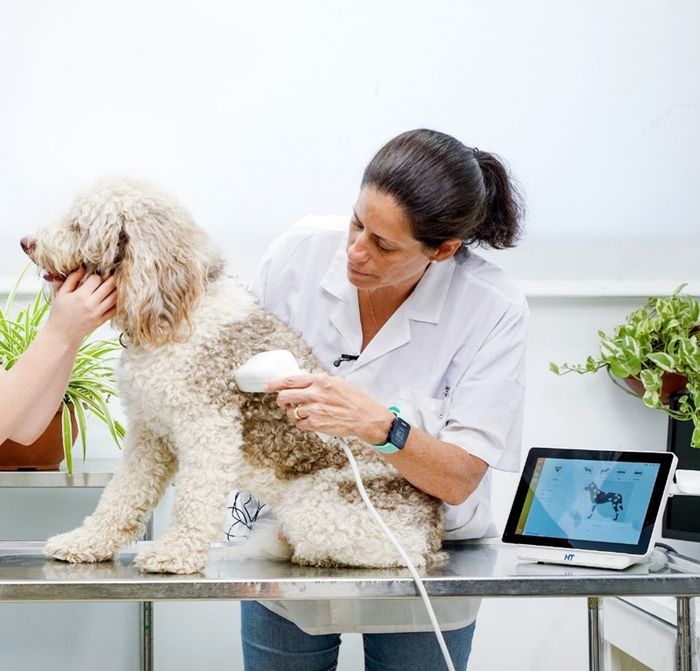 All members of the vet team know the struggle that has been faced in recent times. There is a long list of difficulties and changes that have happened in order to adapt. But one thing that cannot be replaced; the feeling that comes from veterinary gatherings. Here are the reasons why…
Community
Veterinary gatherings provide us with a platform. The value of the platform is limitless, allowing veterinary professionals from all walks of life to have some fun and learn from eachother. Throughout this time apart from the veterinary community, there has been a loud silence. What was once overwhelmed with a constant buzz of networking, meeting old friends and colleagues, was quickly quietened.
Now that live veterinary gatherings are coming back, the industry can happily look forward to a wide selection of meeting opportunities. The London Vet Show dedicates 2 days of a busy year for veterinary professionals to not only learn something new, but to meet new people in their industry to make those all-important connections. Whether you attend on your own or as a practice, you are bound to join together as a community for the thing all vets are all so passionate about; animals!
A Break from Practice
A popular conversation across all forms of media right now is mental health. There has been a much greater recognition of the importance of mental health in the veterinary profession, considering the tough hours and strenuous nature. While we all know a relaxing night-in and time with family can sometimes be the best form of relaxing, live veterinary gatherings call a very close second.
The London Vet show offers its attendees with a well-deserved break, including a multitude of educational sessions, chill out areas and socialising activities. Without taking these breaks you are more likely to burn out and become fatigued. By taking a mixture of brief mental breaks, and physical time away from your work, you can come back to work with higher levels of engagement.
So, if this hasn't convinced you enough, take a read of the London Vet Show website here for some more persuading on why attending live events will benefit you and your practice.
Remember, always seek help. Here are some useful resources:
Feeding Our Brains
While you may feel that you've already had your fair share of education during your lifetime, trust us when we say, there's always room for more! In this fast-paced profession it is increasingly important to keep up to date with new studies and methods we might not have heard of previously.
By attending a CPD event like the London Vet Show, you have access to more than 200 internationally- renowned speakers, who will deliver 100+ combined hours of accredited CPD education. This gives you the opportunity to explore some of your interests that you've not yet had time to research as well as get the best quality advice from those who know best. You can book tickets here.
Discovering New Development
Once you find a product that just works for you, its understandably less pressing to switch to new brands that you don't know. However, by attending veterinary events, you will be able to meet with current and new suppliers to discover ground-breaking technologies and how they could improve your practice.
Therefore, by sourcing new equipment and solutions, you will be able to provide the top-level care for your patients, all while improving your business overall systems. As you've gauged by now, the London Vet show is the best way to achieve these goals, featuring vendors that showcasing hundreds of innovative products and services. Make sure you book now before tickets are gone.
Networking
Active professional networking is vital to career growth, and while virtual meetings have helped supplement this, there is no comparison to networking face-face. By networking with other professionals in the veterinary industry, you are able to strengthen business connections, gain fresh ideas and raise your profile. Having a wider network of informed, interconnected contacts means broader access to new and valuable information.
The London Vet Show enables all attendees to networking across the entire two days, but remember if you've had a good conversation with another professional, you may want to follow up to continue networking with them via email or via LinkedIn.
Incidental Learnings
One factor, and maybe the hardest to replicate in virtual events, is incidental learnings. This may be something you aren't even aware that you've been doing, however, it holds a lot of value. While you may not be watching an educational session, or business networking, the small conversations you have with the person next to you still has the potential to gain you knowledge. So next time you overhear an extra nugget of information, don't ignore it, soak it up and add it to what you've learnt at the event!
For all of this and more, make sure you head over to the London Vet Show website and book your ticket for the veterinary event of the year!
Book for just £299+VAT before midnight, Fridays 30th July, with promo code SM299 (BVA and BEVA members receive further discount)