28 Sep 2022
FAST, EFFICIENT ANIMAL HEALTH CERTIFICATES - ONLY A FEW CLICKS AWAY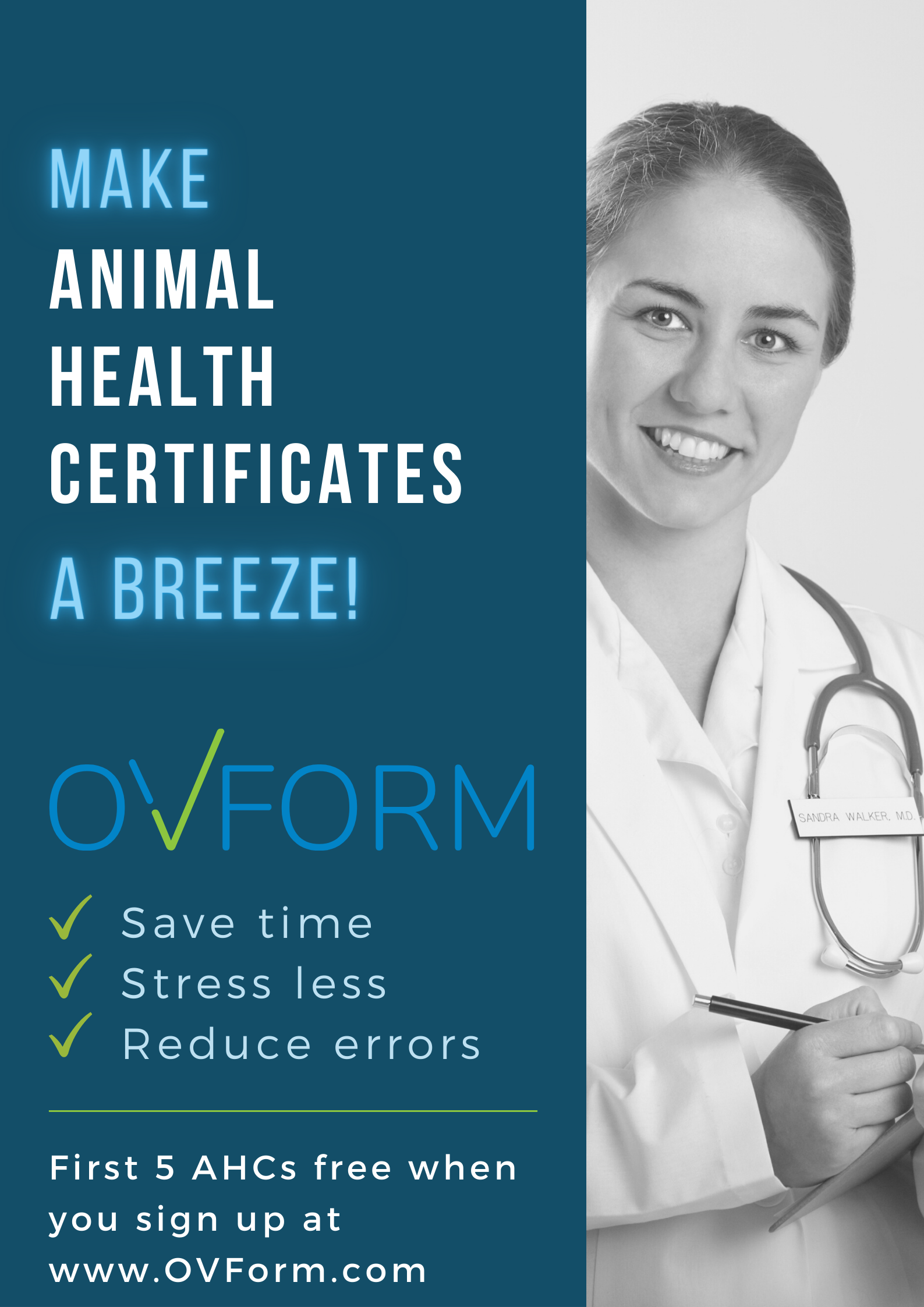 OVForm was born out of frustration with the introduction of cumbersome, time-consuming Animal Health Certificates in 2021.
Vet and OV, Mary-Anne Frank, was spending hours completing AHCs by hand and had an idea… "If we could add some logic and ditch the repetition" she pondered, "That would make it so much easier!" The idea sparked more, and Mary-Anne realised this was an opportunity to make the lives of all OVs and their teams much simpler – she decided to help them reclaim precious time and focus on the parts of the job they loved.
"Filling in the AHCs isn't especially difficult," she explains, "But can be extremely time-consuming and every detail is critical. Even the tiniest error can land pet owners in a pickle at the border. There's pressure to get it right every single time, and that's hard to do when you're multi-tasking and trying to find extra hours in the day."
Software development began almost a year ago, and the website officially launched in January 2022. Since then, OVs have confirmed that time and accuracy issues have drastically improved since they began using OVForm – it takes a few short minutes to enter the required details and the form is generated in seconds, ready to stamp and sign.
During the launch phase, significant updates were made, but one of the key features has always been validation to prevent common errors and ensure that dates match up – particularly for vaccinations.
Responsibility for the forms' accuracy still lies with the vets issuing them, so a thorough check is recommended every time, but this is also quick and straightforward.
"We know that some vets find it hard to believe that this process can be so easy, so we offer every team 5 free forms when they sign up," concludes Mary-Anne. "We want everyone to try it out for themselves and feel the difference it can make, and the time they can save."

For more information about OVForm, visit https://www.ovform.com/ or email info@ovform.com