10 Dec 2018
Fitzpatrick Referrals ' giving routine procedures the special treatment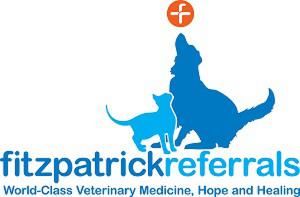 Fitzpatrick Referrals – giving routine procedures the special treatment
Although at Fitzpatrick Referrals we have a reputation for ground-breaking and innovative procedures, these only make up a small percentage of the case mix. Through the dedication and skill of our orthopaedic specialists and extended patient care team, we are able to treat a wide range of small animal clinical conditions every day
Through the dedication and skill of our orthopaedic specialists and extended patient care team, we are able to treat a wide range of small animal clinical conditions every day. This includes routine procedures for developmental elbow disease, cruciate ligament disease, patellar luxation and fracture management, ranging through to the more unique and complex surgeries such as limb salvage procedures and limb deformity correction.
More than ¾ of all orthopaedic procedures at the practice are routine or conventional surgeries for everyday conditions. Our most frequently performed surgical procedure is Tibial Plateau Levelling Osteotomy (TPLO) for management of cranial cruciate ligament disease, followed by elbow arthroscopy most commonly for management of conditions such as medial coronoid disease, medial compartment disease and osteochondrosis.
Although at Fitzpatrick Referrals we have a reputation for ground-breaking and innovative procedures, such as custom implant placement, these only make up a small percentage of the case mix. We do far more advanced orthopaedic procedures, such as total hip replacement, than we do of these innovative procedures, and take pride in being able to offer a full range of surgical options for our patients.
We always do our very best for every patient and we pride ourselves on everything that we do, whether it is in science for the benefit of our patients or performing a TPLO. We believe that it is not just the extraordinary innovations that matter, but also that we perform routine procedures extraordinarily well.