Fur Love launches a world first Clinically Tested Canine Premium Skincare Solution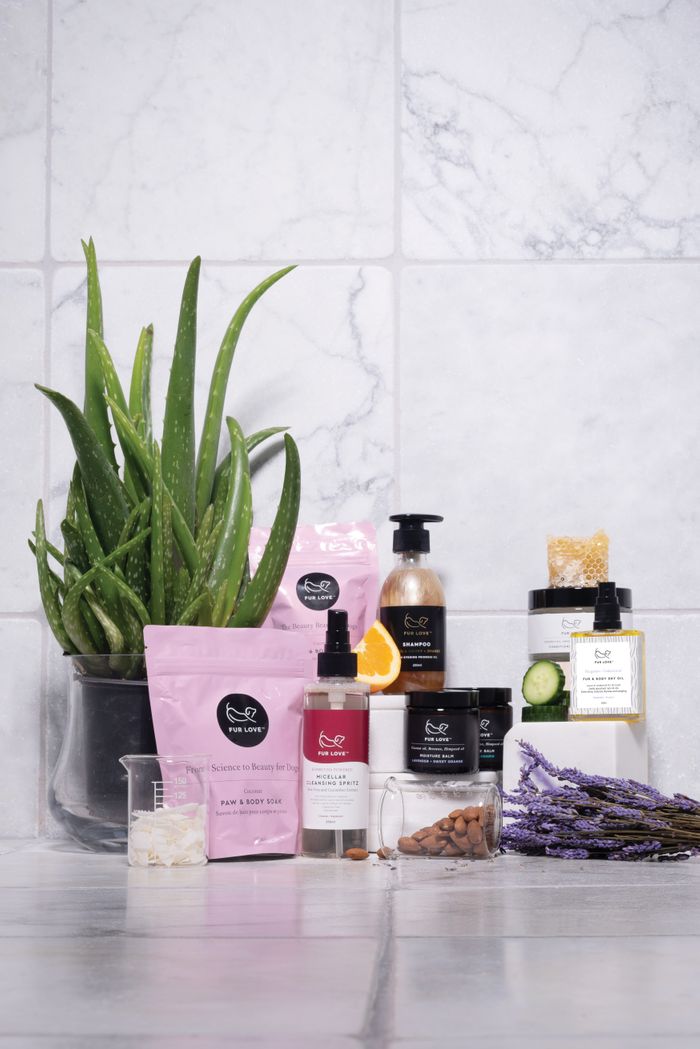 Fur Love launches the first dermatologically-tested skin, paw and coat skincare solutions for dogs to the UK veterinary market. The scientifically formulated product range has been clinically proven to improve acute, mild to moderate dog skin and paw problems by up to 87% within just 4 days of use. Furthermore, regular use reduced requirement for chronic drugs in a number of dogs.
A clinical trial with vets has shown that Fur Love products can effectively treat acute mild to moderate dermatitis, eczema and with long term use, can manage the problems that can exacerbate them-dry skin, itching and chewing-resulting in fewer presentations for systemic treatment.
Peer-reviewed research shows that canine skin - just like human skin - responds well to regular moisturising and the application of lipid-rich substances that help to restore the skin barrier, yet few solutions exist in the dog wellbeing space.
Hailed as a revolutionary success by veterinarians and groomers in New Zealand, the botanical skincare products have been designed to compliment the essential services of professional canine carers, giving dog owners preventative options for maintaining healthy skin, fur and paws at home.
Fur Love was founded by Dr Ineke Meredith, a General Surgeon with subspecialisation in breast cancer surgery, breast reconstruction and skin. She works and lives between New Zealand and Paris. She was inspired to set up the premium skincare brand after her much-loved dog, Charli the Labradoodle, began suffering with distressing and itchy skin issues at just eight weeks old. Fur Love launched in New Zealand in 2020 and has since shipped worldwide.
Dr Ineke and her team have taken enormous care to avoid ingredients that may be harmful for dogs, working closely with research technicians and vets, to prove clinical efficiency.
By carefully selecting ingredients from nature, and testing them for efficacy and safety, The Fur Love can help restore healthy skin and a luxuriant coat. Prices range from £10 to £23 with gift box options for the Christmas season.
Dr Ineke says: "Dogs are part of the family, and they depend on us to keep them healthy and well. They live with us, share our homes and share our lives. They also need quality skin and body care, just like us."