16 May 2022
Going above and beyond for animals in need.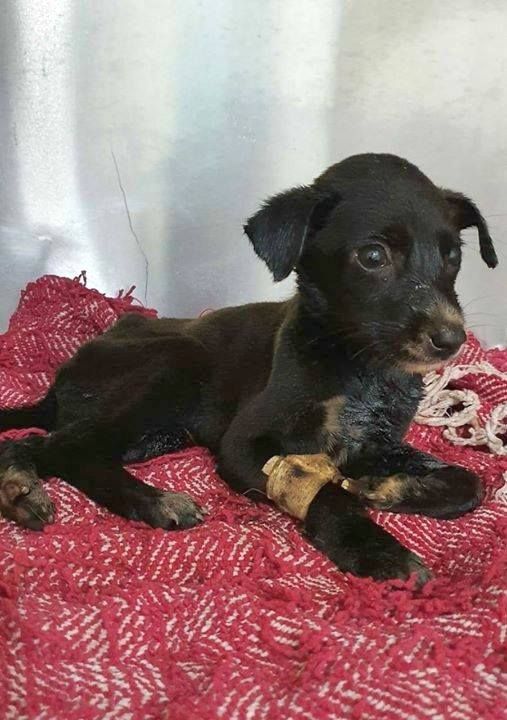 In the places we work rabies isn't the only threat animals face. Surviving on the city streets or in village lanes means they must dodge traffic, scavenge for food and live alongside people, not all of which are kind to animals.
Our teams do all they can to help animals in need, this can be animals they spot while out vaccinating or when they respond to calls from the public.
As we're always on the move – vaccinating dogs, surveying areas and educating children – we're often in the ideal position to help these animals when they're in need. Our local teams are not only skilled in handling animals, they also know the areas like the back of their hand, and where stray animals can receive veterinary attention, night or day. Local people and groups know this too, and will contact our 24/7 hotline if they come across an animal who is trapped, injured or even abandoned.
Our teams rescue animals suffering from a wide range of injuries, dogs with their heads stuck in jars, puppies that have been covered in tar, animals injured in road traffic accidents and those with skin infections.
To find out more about the incredible work of our teams follow us on Twitter, Facebook, LinkedIn or Instagram, or sign up to receive our email newsletter.