30 Apr 2020
Good Deed Feed – Animalcare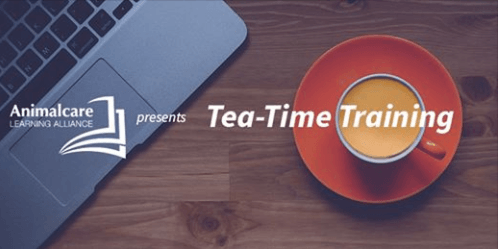 Recently the Vet world has seen a lot of rapid change, and a lot of challenges. However there has also been compassion, humanity, hard work and excellence bubbling up in vet hubs around the UK. We've reached out to some of Europe's key veterinary suppliers to hear about the positive changes they have made to help best serve veterinary practices and practitioners in recent months. This series – Good Deed Feed – will explore some of cases of best practice. First up – our friends at Animalcare!
Animalcare Ltd develops and supplies veterinary pharmaceutical products and services to support the veterinary profession. They have direct presence in seven European countries, with product sales in 32 markets.
James Beaumont, Brand Manager at Animalcare Ltd gave us a brief overview of how they swiftly adapted to the changing veterinary market:
We launched an online portal to help vets during this time – which is free to use.
We're are hosting weekly live webinars. They're called Tea-Time-Training and go for just 20 minutes making learning efficient and engaging – again, these are free!
We are proud to say were one of the first to take our sales team off the road – keeping our team and vet practices as safe as possible.
As a token of our appreciation to our dedicated warehouse teams, we sent 750 Easter Eggs to stay thank you for their hard-work and ongoing supply.
We're just about to launch a campaign called Nominate a VN Hero – to highlight the work veterinary nurses are doing in and out of practices right now. We really want to recognise those going above and beyond.
Learn more:
Animalcare Ltd
Website: http://www.animalcare.co.uk/
Call: 0190 4487455