14 May 2020
Good Deed Feed: More support for vets during COVID-19 from the leaders in virtual veterinary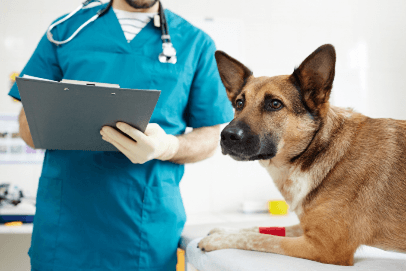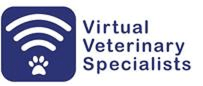 During the COVID-19 crisis, Virtual Veterinary Specialists (VVS) have made their team of multi-disciplinary specialists available to all vets.
Now in another gesture of goodwill, VVS have produced a series of free Essential Clinical Guides and a variety of free to watch Webinars to further assist vets during COVID-19 restrictions.
VVS say they care deeply about both animal and vet welfare and will continue to support vets to maintain clinical excellence and optimise animal welfare throughout the COVID-19 pandemic.
The COVID-19 Essential Clinical Guides include:
Management of blocked cats under COVID-19 restrictions.
How to manage the seizuring patient under Covid-19 restrictions.
How to manage canine IMHA cases under COVID-19 restrictions.
Management of Lily intoxication under COVID-19 restrictions.
Managing the diabetic patient under COVID-19 restrictions.
Treating Diabetic Ketoacidosis under COVID-19 restrictions.
Management of GI disease under COVID-19 restrictions
The Care in the Face of COVID-19 webinar series includes:
Is Cancer an Emergency? Dr Clare Knottenbelt, RCVS Recognised Specialist in Small Animal Medicine, VVS Oncology Consultant
Is Weight Loss an Emergency? Dr Stephanie Sorrell, European Specialist in Internal Medicine and RCVS Specialist in Feline Medicine, VVS Internal Medicine Consultant
Common Neurological Presentations – what is an emergency and what can wait? Dr Simona Radaelli, RCVS and European Specialist in Veterinary Neurology, VVS Neurology Consultant
Equine Respiratory Distress – Video Triage and Management. Adele Williams, RCVS & European Specialist in Equine Internal Medicine, VVS Equine Internal Medicine Consultant
VVS COVID-19 resources may be accessed via https://vvs.vet/covid-19/
About VVS
VVS provide world-class practical and friendly clinical support to vets in practice via advanced virtual technologies. The VVS service is far more than a video call. VVS member veterinary practices benefit from VVS's patented specialist technology working synergistically and seamlessly with their own technology and equipment. This allows vets to work virtually with VVS specialists at any time and location. Examples of VVS services include live-guided cardiac and/or abdominal ultrasound, guided FNAs, real-time ophthalmological examinations, neurological examinations, dermatology work ups, internal medicine work ups, oncology and dentistry work ups and more.
For further advice contact:
T: 020 7043 2283
E: info@vvs.vet