14 Feb 2022
Helping others is the key to a brighter future for all - and volunteering is a big part of that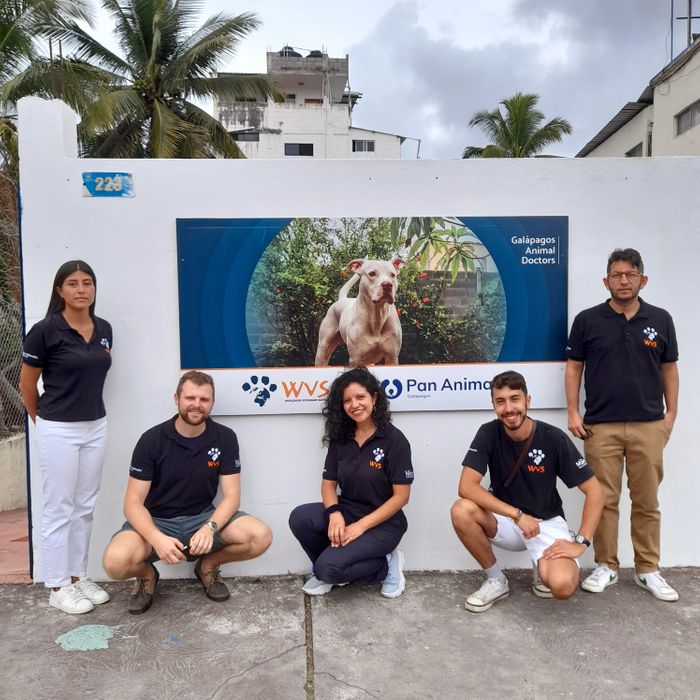 Even with the ongoing challenges of the global pandemic, one thing has never been clearer. Helping others is the key to a brighter future for all – and volunteering is a big part of that.
Everywhere the Worldwide Veterinary Service (WVS) operates, they are joined by volunteers. Veterinarians, veterinary nurses, and veterinary students lend their time, knowledge, and skills to support animals in need and help raise the standard of animal care globally. At a time where more pets are being abandoned, strays are struggling with little food, water, and shelter, and there's a heightened risk of disease outbreaks, this work has never been more important – and volunteers more needed.
Volunteer Aboard with WVS
Mix compassion with adventure! Travel anywhere from Asia to Africa to the Caribbean to volunteer on the frontline of animal welfare and change the lives of animals in need – strays, pets from low-income communities, and vulnerable wildlife. You'll not only provide crucial care to some of the world's most deprived animals but immerse yourself in the awesome culture of your chosen country.
Learn more and apply today: https://wvs.org.uk/volunteer.
Work in the Galápagos Islands
The Galápagos Islands are world-renowned for their diverse wildlife and unique habitats. But, sadly, unregulated populations of domesticated animals, and now the economic struggles of the COVID-19 pandemic, are harming the biodiversity of the endemic wildlife and the protected ecosystems through predation, competition, and infectious disease introduction. Not only that but the health and welfare of the island's pets and strays are suffering. To combat this and reduce the conflict caused by a lack of sustainable veterinary care, WVS has partnered with Pan Animalia and the local governing body to open a brand-new veterinary clinic.
In Puerto Ayora, on the island of Santa Cruz, the clinic acts as a hub for free expert veterinary services, including sterilisation surgeries, routine vaccinations, and other treatments. With a consultation and waiting room, three outside kennels, a surgical theatre, a kitchen, a small laboratory for basic clinical work, and a dedicated team, the clinic is well-equipped to support the community and provide veterinary volunteers with a life-changing, hands-on, experience. Whilst, outside the clinic, outreach sterilisation and education programmes supported by international volunteers help the charity offer more widespread services and have the greatest impact on the area's unique natural wonders.
If you're a vet, veterinary nurse, or veterinary student, and eager to contribute to animal welfare and conservation on the Galápagos Islands, we need you. You'll be based in the spay-neuter clinic in a place like no other on this planet, and embrace all aspects of veterinary skills and training, including consultations, outreach, and surgery.
So, what are you waiting for? Learn more and apply today: https://wvs.org.uk/news/galapagos-islands-animal-doctors-volunteering.