20 Sep 2022
Hills4me, Hills4you: Delivering a simple, quick and rewarding experience for clinics and pet parents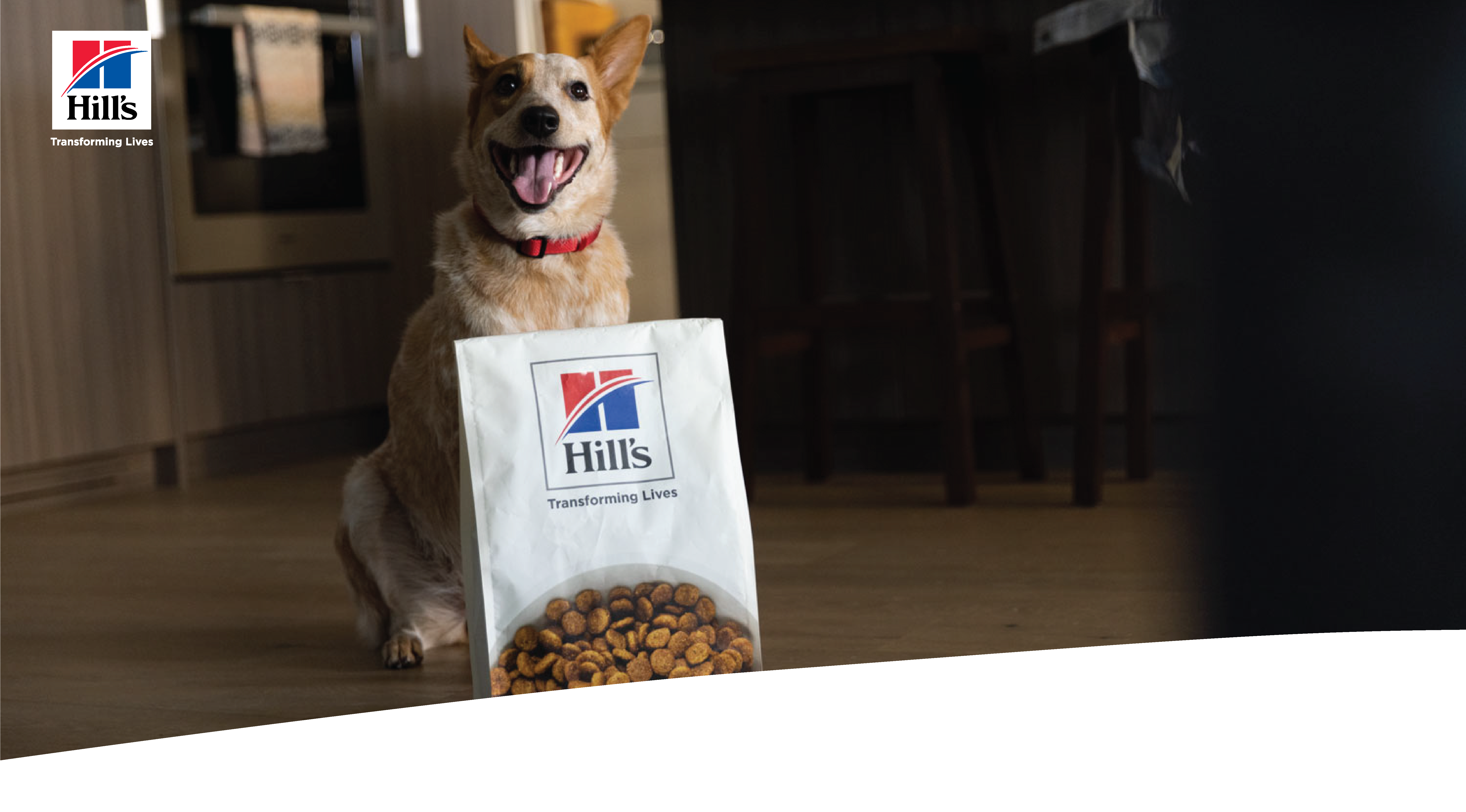 Hill's is introducing the new Hills4Me digital ecosystem, a suite of digitally connected tools to ease nutrition recommendation and purchase from your clinic at the press of a button. We know, now more than ever your clinic is an extremely busy and demanding place to be. For this reason, Hill's wants to offer solutions to help make nutrition recommendation easy, for you and your clients.
Hills4me includes a new and improved Quick Reco tool, designed to help you create bespoke recommendations for any Hill's product in seconds. With each Quick Reco you can print or email your client a PDF that contains a QR code that seamlessly directs them to the new Hill's Vet Shop, allowing them to have Hill's delivered to their door. Every purchase made also automatically populates Hill's loyalty points, rewarding pet parents for every in-clinic purchase.
The new Quick Reco tool allows you to choose from several kinds of nutrition recommendations based on the needs of your patient and time available, and create your personalised reco with just a few clicks. You can create a Swift Reco, Full Reco, Weight Reco or duplicate an existing recommendation and share it with the pet parent easily via email. This will help you to save time and provide a personalised feeding plan anytime, anywhere.
Hill's has also launched the Vet Shop, the online shop for your clinic where pet parents can buy Hill's products based on your recommendation, using your clinic's exclusive code, and get the product delivered to your client's home.
To build your customer's loyalty, you can reward them for every Hill's pet food purchase through the Hill's Loyalty tool. This is an easy to use programme for pet parents that rewards them for in-clinic Hill's purchases, or/and purchases made via the Vet Shop, making it easy to encourage their purchase through your clinic and build customer loyalty.
Don't wait a minute longer and make the most of the Hill's Professional Digital tools.
For more information please visit hills4me.co.uk (UK) or ie.hills4me.com (ROI)