iM launches new purpose built education centre in Ireland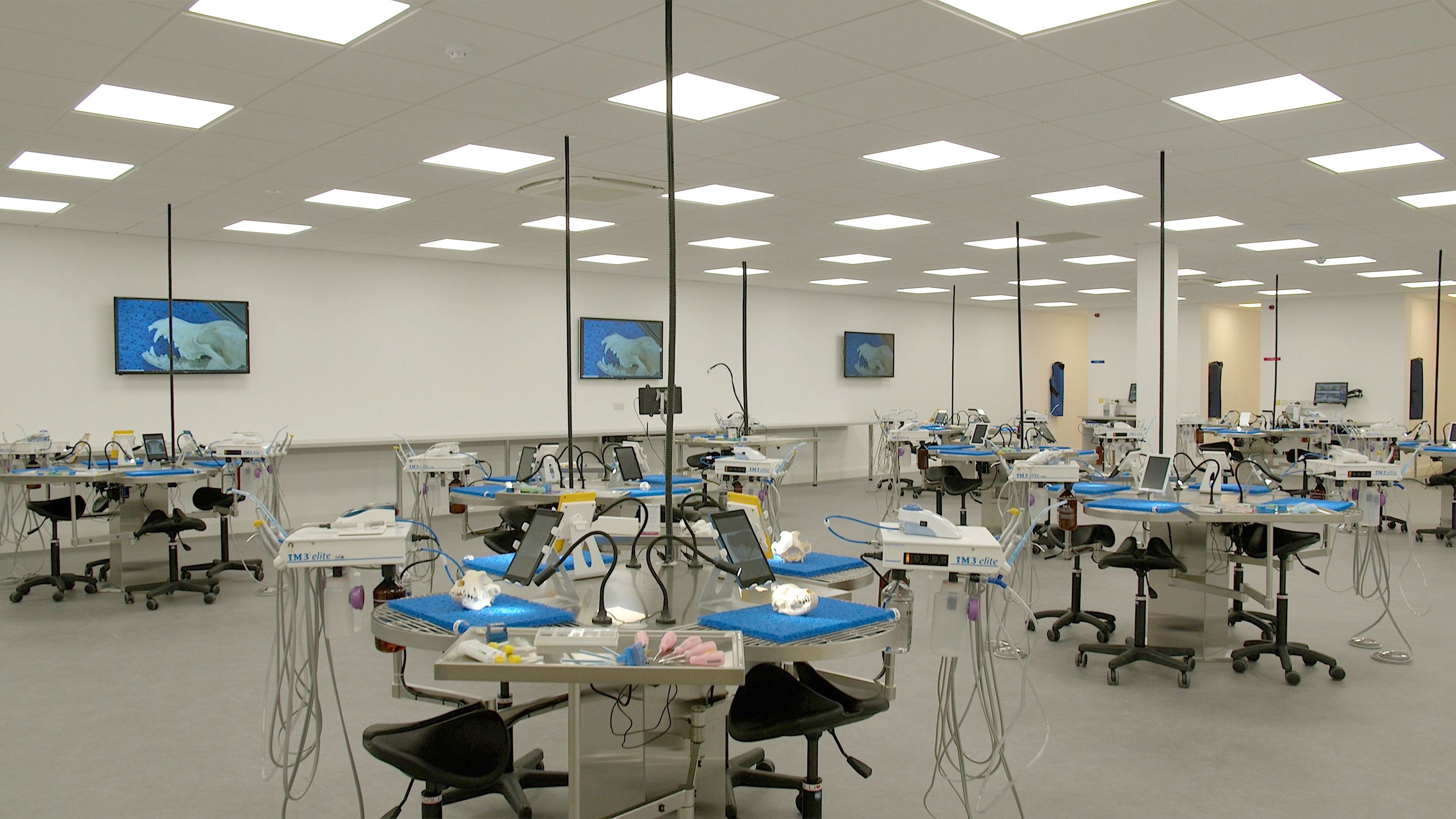 iM3, the Veterinary Dental Company, have launched a brand new purpose built education centre in Ireland, called iM3 ACE.
iM3 ACE strives to develop veterinarians and nurses to be highly skilled in the practice of veterinary dentistry by providing facilities to simulate dental procedures, by promoting familiarisation with equipment and instruments, and by supporting learning that will enhance the skill sets of veterinary professionals throughout the world.
The home of iM3 ACE is a state-of-the-art, purpose-built, clinical training facility with a large flexible wet lab, technology-enhanced lecture room, and multi-functional space for catering and breakout sessions.
Our clinical facility is fully equipped with iM3 exclusive veterinary dental equipment, including seventeen high-end dental units, seven dental X-ray stations, a VetCAT cone beam CT scanner, and a full range of hand instruments. Advanced equipment such as Piezo surgery units are also available upon request. We have the equipment and the means to support all levels of veterinary dental education. Our bespoke "wet pods" provide an ergonomic environment for dental education and they can be converted to regular tables allowing us to host non-dental courses as well. We can welcome groups of up to 32 delegates and provide event management including logistics, catering and equipment coordination.
iM3 Advanced Centre for Education facilitates immersive, realistic, practical workshops where veterinary professionals can learn, develop and master essential skills. Along with practicing new skills, delegates can trial the newest dental equipment and technology. Training programs are conducted by industry-leading training providers, and qualified iM3 staff are there to assist with laboratory and equipment needs, ensuring a high-quality, rich experience.
The iM3 facility is located in the town of Duleek, Co Meath, Ireland. This area is known as the Boyne Valley region and as part of Ireland's Ancient East, is renowned for history and tradition. Nearby is the lively capital city, Dublin, one of Europe's friendliest cities. Take in the classic visitor sights, experience multi-cultural food, or just catch a gig, grab a pint, and enjoy the craic (fun).
Special rates have been negotiated with our partner hotels located between iM3 and Dublin to allow you to experience all that the city has to offer while remaining convenient to iM3. Accessible taxi and bus service in and out of Dublin City Centre as well as scheduled buses to and from iM3 each day will help to make your visit hassle-free and enjoyable.
Remember to book early to avoid disappointment, our typical minimum lead time is six months notice.
Contact training@im3dental.com for information.