10 Oct 2022
iM3 UK opens new showroom and support centre in Northampton.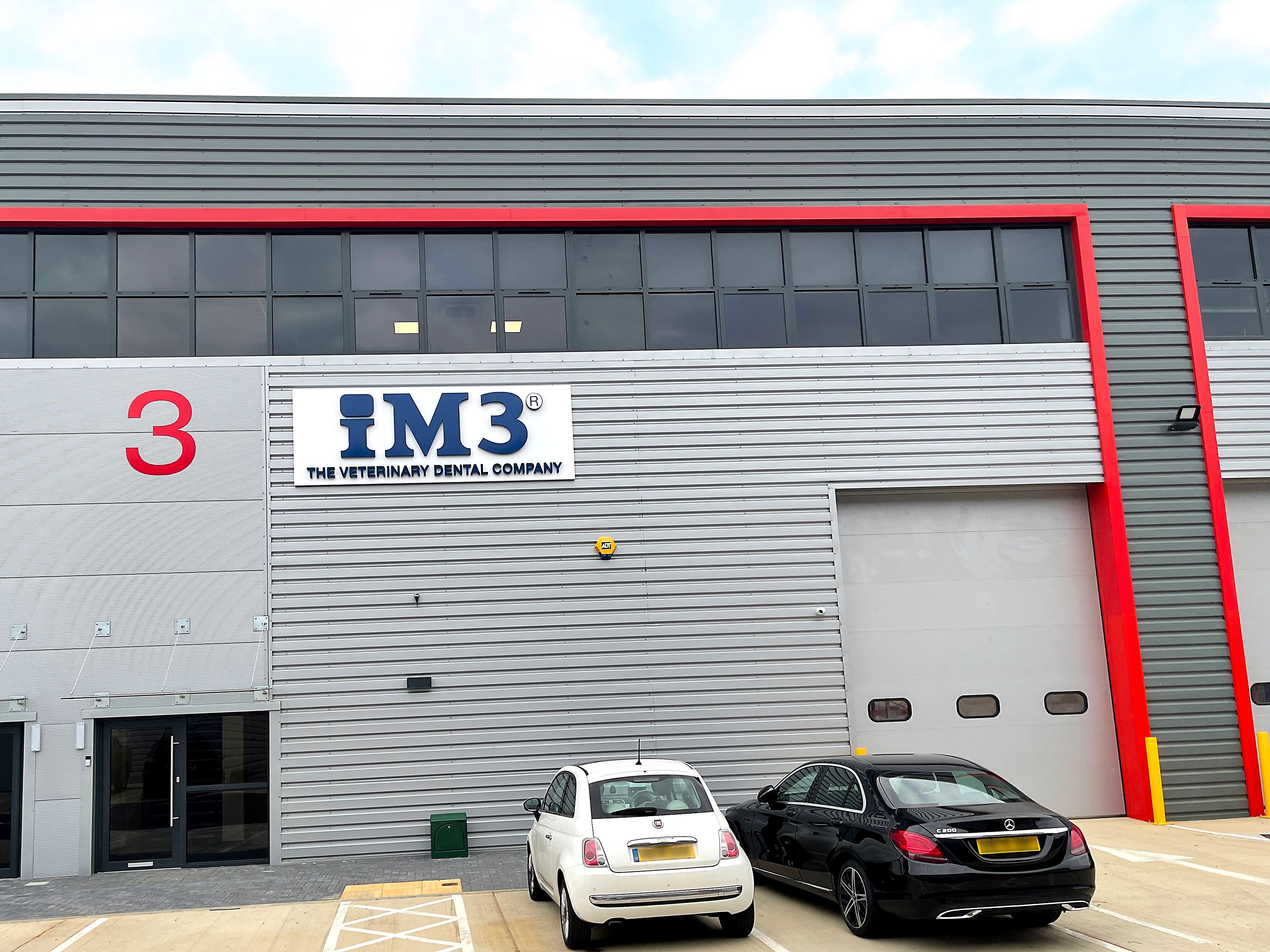 We at iM3 UK are pleased to announce the opening of our new offices in Northampton. The new premises include a repair centre, a show room, warehousing and administrative staff. We are very excited about the new possibilities to care for our UK customers and understand your needs. The veterinary dental market in the UK continues to grow and we want to continue to invest back into this market.
As well as our new Northampton based repair centre we also are increasing the size of our engineering and support team in Great Britain in order to provide iM3 quality service and support to even more clients. This allows for speedier turnaround times on repairs and reduced shipping costs.
Having our new showroom will allow us to be more accessible to you by providing a dedicated meeting space. Rather than wait for exhibitions, the iM3 UK office will allow customers to come and get "Hands on" with our equipment at a time that is convenient for you.
iM3 is a family owned veterinary Dental Company established in Sydney Australia over 30 years ago. In that time, iM3 has grown to become a leading veterinary dental company setting the standard in product innovation, industry firsts and continuing education.
From its four locations in Sydney Australia, Vancouver WA, USA and Co Meath , Ireland (Europe), and now Northampton, UK, iM3 supplies veterinarians throughout the world with high quality yet affordable veterinary dental products. iM3 continues to design, develop and manufacture the latest veterinary dental machines, instruments, X-rays and dental consumables. Our large involvement in CE throughout the world means the iM3 staff responsible for the development of new products also know how to use them!
iM3 prides itself on providing the best possible after sales and customer technical support in the industry. Our dental only focus and the fact that iM3 manufacturers its own dental machines at our three locations means you are dealing with knowledgeable / experienced people who can offer you sound advice. You can have confidence knowing that leading dental specialists worldwide use and recommend iM3 products.
The iM3 name is your guarantee of quality veterinary specific dental products coupled with the very best aftersales support and warranty in the industry.
Discover the difference!