17 May 2021
In-house UTI test to tackle AMR celebrated in Innovation Award's top three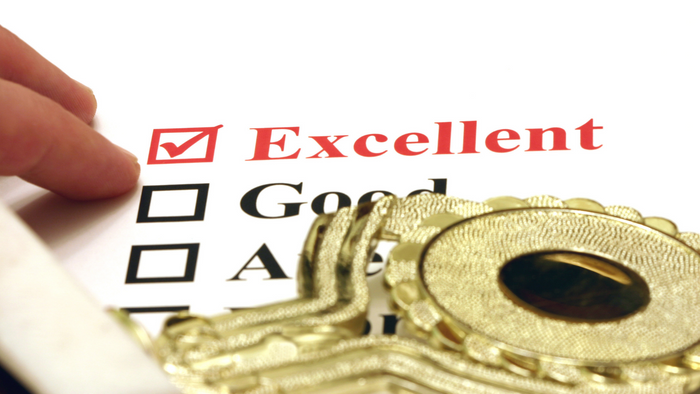 Advances in tackling antimicrobial resistance were celebrated in this year's Vet Record Innovation Award, with an in-house sensitivity test making the final selection. The U-Treat test, developed by diagnostics company Test and Treat, enables vets to diagnose a urinary tract infection (UTI) and gain antibiotic sensitivity results within an hour. By providing vets with real-time prescribing guidance, this test forms a valuable tool in the armoury against antimicrobial resistance. As well as its current use for UTIs in dogs and cats, Test and Treat's innovative technology also has broad future potential across many other areas of veterinary medicine.
New solutions to address antimicrobial resistance are urgently needed in veterinary practice, and Rachel Kirkby MRCVS, Business Development Director at Test and Treat, is delighted that U-Treat has been identified as a tool for positive change. ""It's a great accolade to be recognised by such a prestigious award," she says. "The Vet Record Innovation Award celebrates new innovations that can bring about improvement and make a real difference to vets in practice – and that's exactly what we're aiming to do with U-Treat."
The U-Treat test enables vets to confirm the presence of a UTI and select the most appropriate antibiotic at the point of care, without waiting for lab results. Rachel Kirkby explains what a huge difference this can make to vets treating UTIs. "Many vets are acutely aware of the threat of antibiotic resistance, but it's often just not logistically practical to send a sample off for culture and sensitivity," she says. "So they find themselves having to treat empirically. But with an in-house test, it's so much easier to prescribe according to best practice. This need for point-of-care diagnostics was the driving force for developing the U-Treat technology."
The technology employs the principle of ATP bioluminescence by using a particular enzyme to react with bacterial ATP and produce light. A reduction in the light signal when an antibiotic is added indicates that the bacteria are sensitive to the drug. This technology has so far just been validated in the U-Treat test, but Rachel Kirkby explains that there is huge scope to apply it more widely in future.
"We'd like to explore the potential for using our technology in other areas, such as for respiratory disease in farm animals and mastitis in dairy cattle," she says. "Antimicrobial resistance is important across the board in veterinary medicine, and our innovation has the potential to help vets prescribe responsibly in many different situations."
The broad future potential of the technology is one of the reasons why U-Treat was shortlisted for the award. "We were proud to take our place alongside the other finalists at the forefront of veterinary innovation," says Rachel Kirkby. "Ultimately, our goal is to help vets reduce empirical prescribing and address antibiotic resistance."
To find out more about the U-Treat test, contact Test and Treat's National Sales Manager Jo Nickerson on Jo.Nickerson@tandtreat.com or visit http://www.tandtreat.com. Those interested to read more about U-Treat and the other finalists in the Vet Record Innovation Award can find more information here: https://bvajournals.onlinelibrary.wiley.com/doi/10.1002/vetr.267.
Press contact: Caroline Chambers, Companion Consultancy, Tel 07517 106679, Email caroline@companionconsultancy.com
About Test and Treat
Test and Treat was established by Ron Turner in 2017, based around technology developed as part of his PhD studies. In 2018/2019 both US and European patents were granted for the technology. The company's first product, U-Treat, can be used to detect infection in urine samples in cats and dogs and to manage antibiotic sensitivity. The company is based near Newmarket in the UK. A short video introducing the U-Treat technology is available here: https://bit.ly/tandtwelcome.
Website: http://www.tandtreat.com
Telephone: 01638 501974
Facebook: https://www.facebook.com/TestTreat-283150315631685/
LinkedIn: https://www.linkedin.com/company/test-treat/