INDIBA introduce their newly launched device at the London Vet Show, the INDIBA® EQUUS.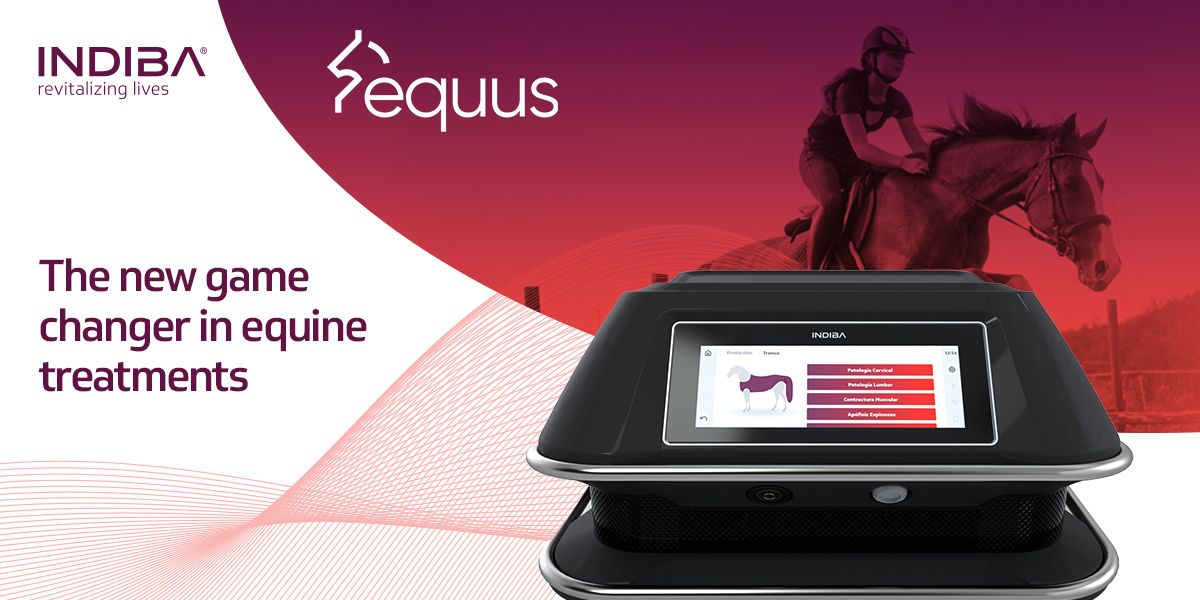 INDIBA will once again be exhibiting at London Vet Show 2022 and to say we are excited is an understatement, especially as we have our newly launched device on show, the INDIBA® EQUUS.
EQUUS is several years in the making and is the first device of its kind in the RF market to be specifically designed and developed to serve the needs of the equine clinician. From software to accessories, they have all been carefully designed to maximise treatment outcomes for our clients and their patients. One of the latest upgrades for this device is the addition of 'Smart Tech Handle', which allows the user to apply Capacitive and Resistive treatments through a single handle. The handle detects which treatment mode is being applied and not only provides tissue temperature data during all treatments but also allows the user to operate the controls through the Smart Handle without losing any focus on the patient. Just one of the many new features that INDIBA® EQUUS brings!
If small animals are your focus, then we also have a device for you, the AH100, which is packed with features to you maximise treatments with your small four-legged patients.
Visit the team on stand C61 and have a look at the new device for yourself!
What is INDIBA?
Our technology has three main characteristics: Non-invasive, pain free and scientifically proven.
INDIBA was established in 1983 and launched its first veterinary devices over ten years ago with fantastic results in the rehabilitation, pain management and performance management of all animals.
For those not familiar with INDIBA, it is a radiofrequency device that works at a fixed frequency of 448kHz. It can be used from six hours post injury (Acute phase), all the way through to treating chronic injuries to restart the repair process. Users have the ability to apply thermal or non-thermal treatments, which combined with the fixed frequency of 448kHz leads to outstanding results.
Both the AH100 and EQUUS offer clinical benefits in.
Rehabilitation
Pain management
Reduction of inflammation and oedema's
Accelerating recovery
Performance management
Globally, it has become the go to modality for veterinary professionals offering rehabilitation treatments, clinics that work with geriatric animals to help manage pain and improve their quality of life, and with clinicians treating sports animals to help improve their performance and well-being, pre, post and during competition.
To find out how our technology works and its treatment benefits, please use the following link https://www.youtube.com/watch?v=YGCccjTt_9I&t=12s or visit our website www.indiba.com/iah