11 May 2018
Innovative IT company provide complete IT solution for Hamilton Specialist Referrals.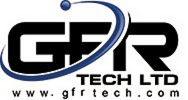 IT Solutions for Vets
GFR Tech Ltd are an innovative IT company based in Berkshire, delivering IT & Telecoms Solutions for the modern business. Having worked with many vertical business sectors GFR Tech have a comprehensive range of skills in all aspects of IT. In 2017, GFR Tech were chosen by Hamilton Specialist Referrals to provide all of the IT for their new hospital.
Hamilton Specialist Referrals is a purpose-built state-of-the-art referral hospital which provides the latest cutting edge, specialist treatments for orthopaedic and neurological disease in cats and dogs, supported by an exceptional rehabilitation and physiotherapy facility. The HSR building underwent an intensive six-month full refurbishment programme.
George Randolph, CEO of GFR Tech Ltd said:
"We are extremely proud to be working with the team at HSR and supporting them in their journey. We have enjoyed every minute and look forward to working with HSR for many years to come."
Michael Hamilton, Co-Founder & Clinical Director at Hamilton Specialist Referrals remarked:
"Can't say enough good things about George and his team. Thank god the guys exist!!"
Clare Hamilton, Co-Founder & Managing Director at Hamilton Specialist Referrals added:
"We've been working with George for well over a year now at Hamilton Specialist Referrals. He and his team are absolutely fantastic and I can't imagine ever setting up any IT systems without them now! They are approachable, extremely helpful and take all the stress out of any and every tech issue. George has supplied and setup virtually all of our systems and continues to be readily involved and on hand for any queries. Can't recommend GFR Tech highly enough and we will be working with them for as long as we have computer systems."
GFR Tech offer a complete IT service & support package and can provide the entire IT Infrastructure for a business including; IT equipment, Wireless networks, Data network, Phones, CCTV, Access Control, computers and servers along with general IT support.
GFR Tech takes the stress out of IT, providing IT solutions for the modern business.