25 Oct 2021
INTRO ABOUT LASER THERAPY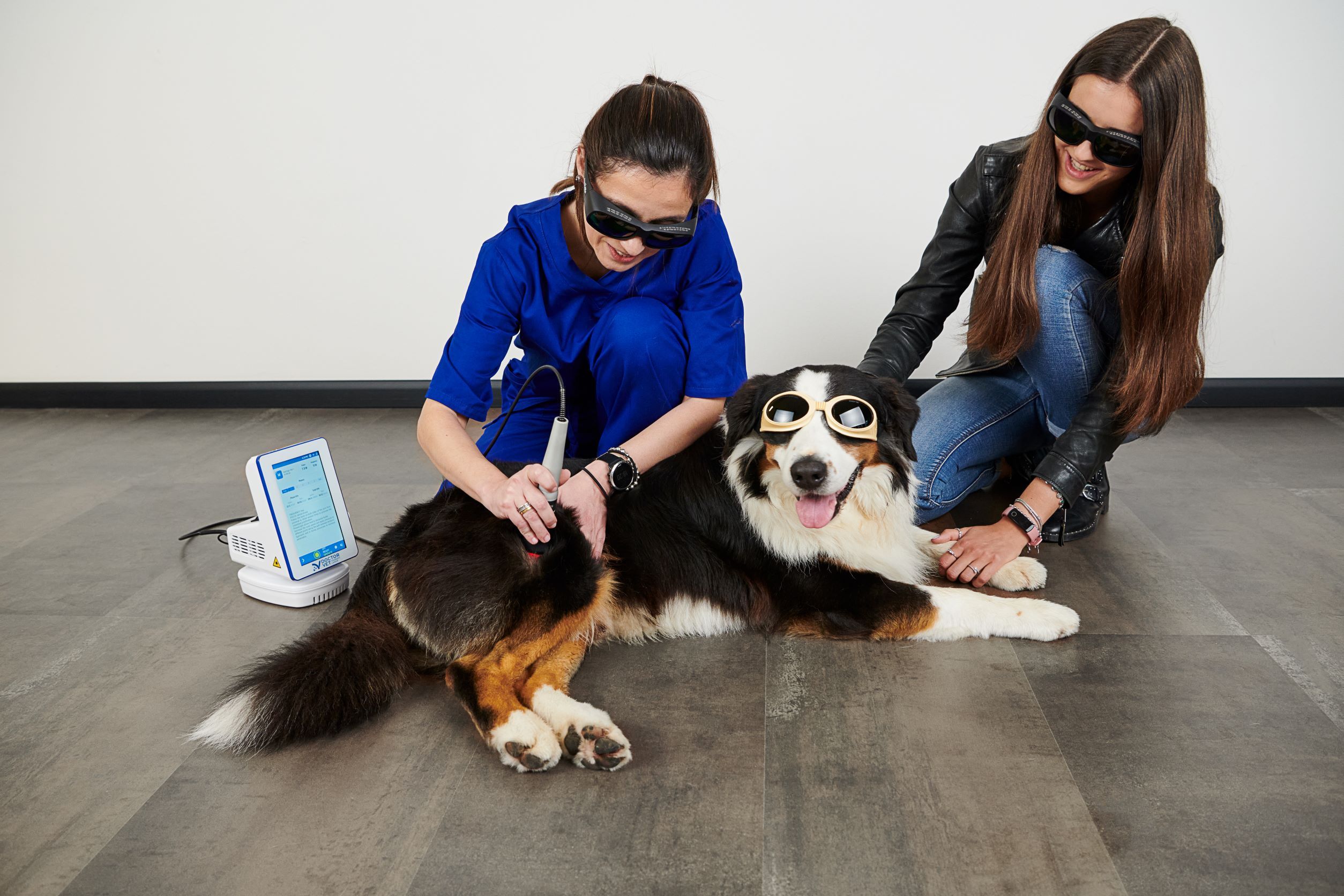 INTRO ABOUT LASER THERAPY
Pets' health is the main concern of their owners. Often it can cause worries and anxiety. Thanks to the easy access to information though, nowadays pet owners have become more conscious and knowledgeable. Thus, owners pay more attention to the care of their pets, pretending the best therapies, the most advanced treatments, quality, and minimally invasive and painless treatments. Laser therapy comes with all these characteristics and is the solution pet owners are looking for, indeed.
Laser technology is nowadays a well-known and widely adopted solution in modern veterinary medicine and it has been used by veterinarians for 15 years. It offers faster and painless therapies for pets, highly appreciated by owners all around the world. In veterinary medicine laser therapy is used to treat joints traumas, wounds, inflammations, and infections. It is also useful in post-surgical and orthopedic rehabilitations and before surgery to condition the tissues. Laser therapy allows to properly manage acute pain, such as sprains and tendinitis, and chronic pains, such as arthritis and hip dysplasia, becoming "a must to have" for vet clinics today.
WHAT IS DOCTORVET LASER THERAPY?
DoctorVet is the new holistic laser therapy meant for all your pets: cats, dogs, small mammals, exotics, and horses.
DoctorVet laser therapy triggers the pet body to do what it naturally does, but faster and more efficiently.
DoctorVet laser therapy delivers four main clinical effects: bactericidal, anti-inflammatory, analgesic, bio stimulating.
WHAT IS DOCTORVET LASER THERAPY FOR?
DoctorVet is suitable for countless situations: traumas, wounds, inflammations, infections, pain – and for dermatology, physiotherapy, osteopathy, acupuncture. Just to name a few common situations pets can suffer of, DoctorVet is great for otitis, stomatitis, arthritis, arthrosis, and dermatitis.
HOW IS DOCTORVET LASER THERAPY?
DoctorVet laser therapy is non-invasive and painless, easy to perform to pets and to be accepted by owners.
DoctorVet means less drugs and it comes without contraindications.
DoctorVet delivers very short treatments for pets, free veterinarians, and owners' time.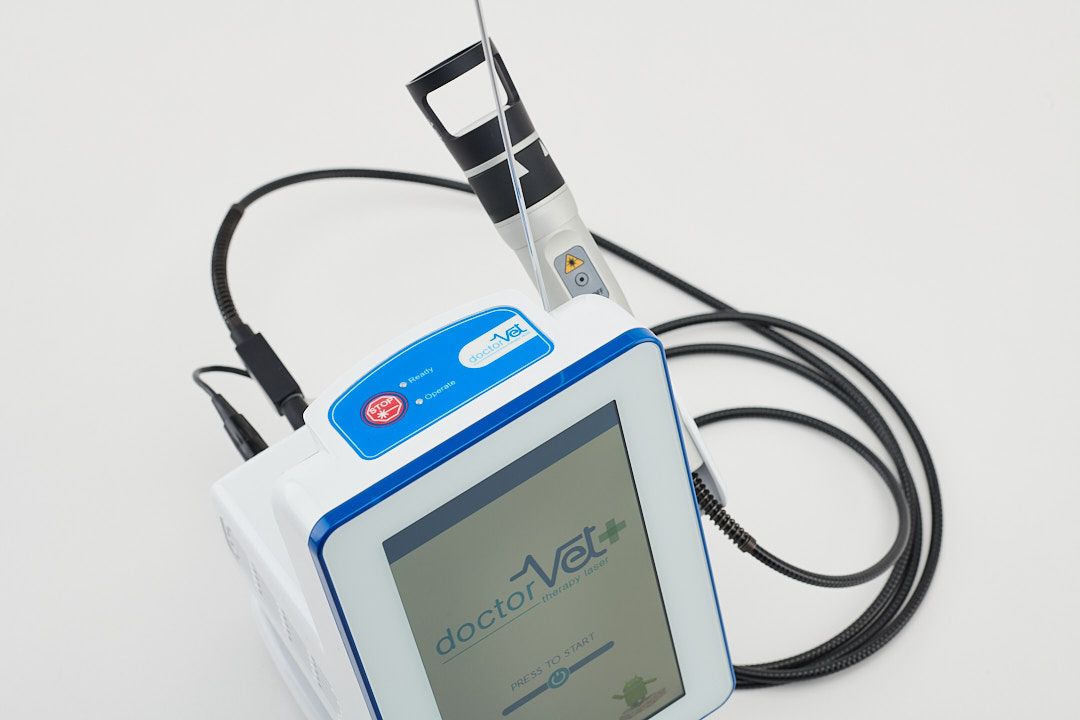 WHAT ARE THE ADVANTAGES FOR THE PETS?
short and relaxing therapy treatment sessions - they often relax and fall asleep!
faster healing and discomfort decrease
drugs intake decrease
management of both "serious" and "chronic" situations
WHY DOCTORVET LASER THERAPY?
Easy: for the Pet, the Owner, and its Family
Safe: no pain, non-invasive, no drugs, no contraindications
Fast: short treatments for the Pets means more time for Owners and its Family
DOCTORVET @ LONDON VET 2021 – LONDON EXCEL, 11-12/11/21
During the exhibition, DoctorVet offers FREE gadgets to all visitors who register at its booth #N22.
WHY DOCTORVET IS THE MOST ADVANCE THERAPHY LASER IN THE WORLD?
Smart: built-in digital assistant that guides the Veterinarian step-by-step
Synced: Wi-Fi connected, PACS and MWL compatible
Communicative: android based user-friendly interface
Effective: 3 wave lengths
Powerful: 16 Watt
Portable: 2,5 Kg only
ABOUT THE MANUFACTURER
Home of DoctorVet technology, Lambda SpA is a made-in-Italy company founded in 1996 and headquartered in the hearth of the Italian high-tech motor valley, 100 miles away from Ferrari factory and 50 miles away from Venice. Lambda is a young and close team of people brought together by the love and passion for laser technology, who spills and sprinkles innovation at all levels.
In 2016 the latest innovation comes to light: DoctorVet. A new holistic animal therapy, a new business for veterinarians, a new brand for Lambda is born. A new technology conceived in USA, researched, designed, and manufactured in Lambda. DoctorVet has become the leading brand in a few years in USA, the largest, most developed, and most competitive veterinary market in the world.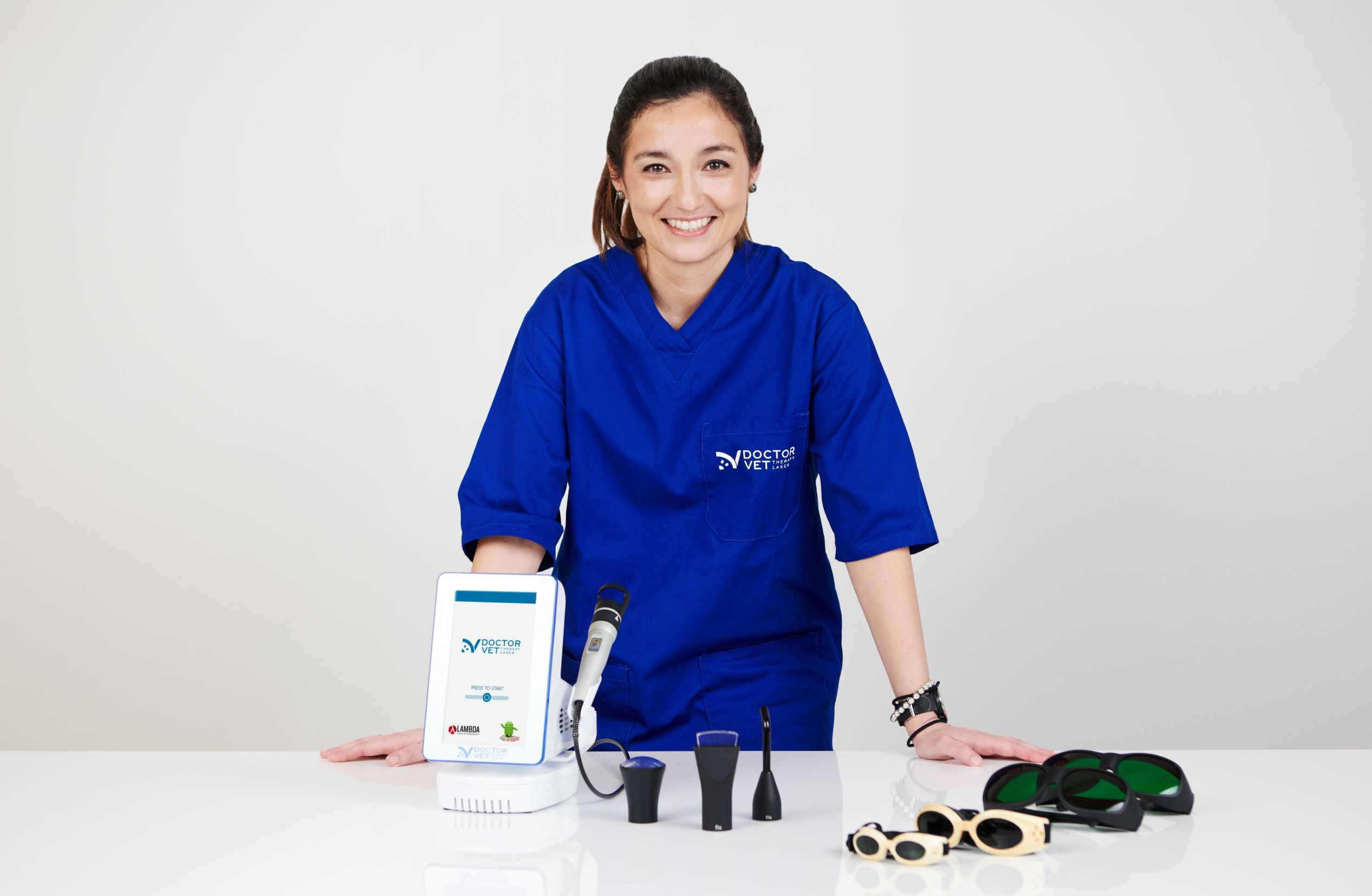 CONTACTS
----------
---------
https://www.facebook.com/doctorVetLaser
---------