20 Sep 2019
Marriage's NEW Hypoallergenic Nutri Pressed Small Animal Pellets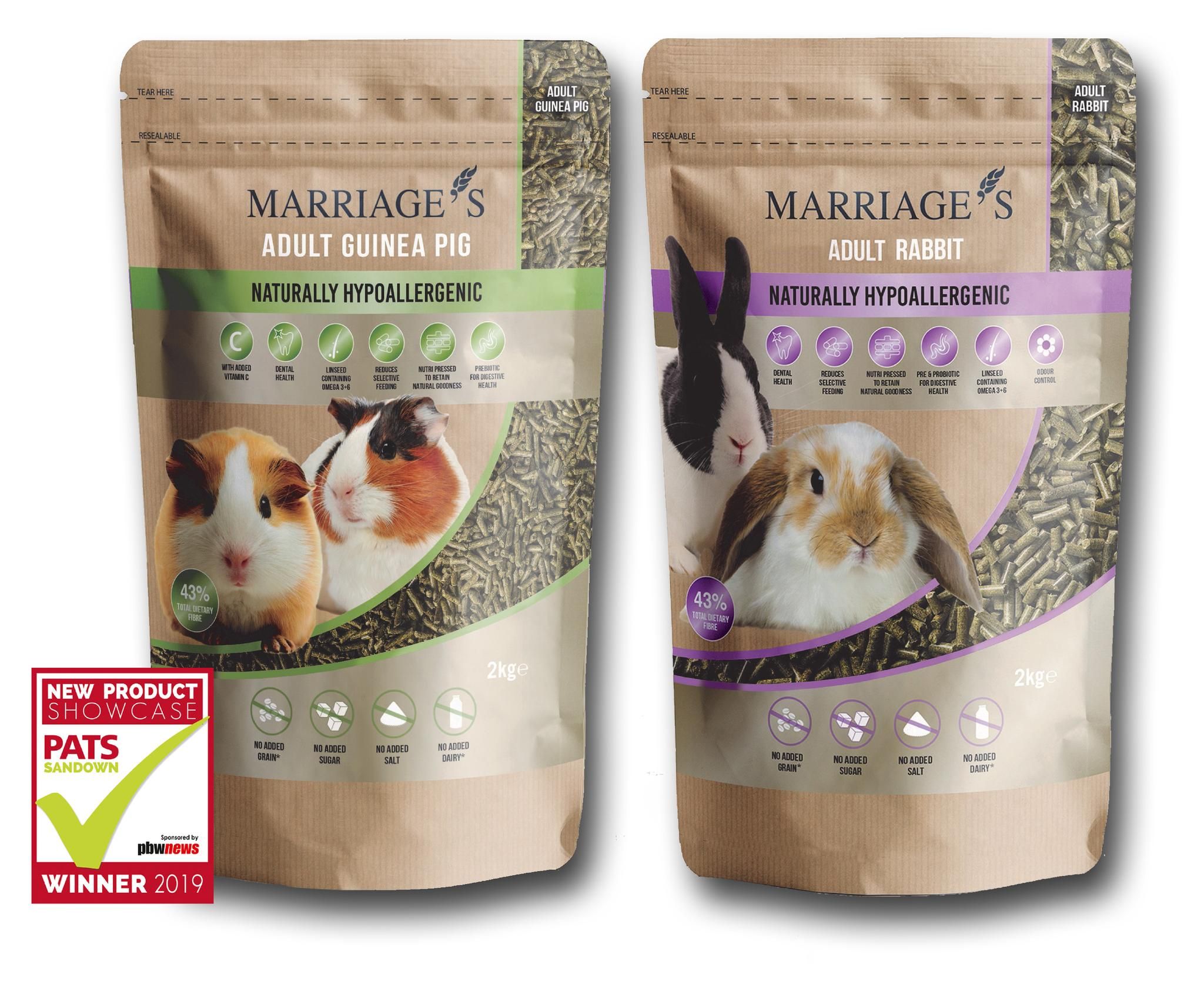 Bursting with tasty ingredients, Hypoallergenic Nutri Pressed Pellets are the exciting alternative to traditional extruded pellets, helping to provide a wholesome, flavoursome, balanced diet for your pet.
Nutri Pressed pellets bring together expert nutrition with cool pressing technology, enabling our tasty high fibre ingredients to be pressed into delicious pellets using cooler temperatures. Processing at cooler temperatures helps to retain more of the nutrients which may otherwise be lost during higher temperature manufacturing methods like extrusion. Our gentler cool pressing method helps to retain more of those heat sensitive nutrients, helping to make Nutri Pressed pellets a nutritious choice for your pet.
Guinea Pigs and Rabbits are specialist herbivores called hindgut fermenters that require high levels of quality fibre in their diet to stay healthy. Designed with their health in mind, we have packed our pellets with a variety of delicious high fibre grasses and herbs and formulated them without added grains, they also have the added benefit of linseed and have no added sugar.
Our pellets have been designed to help support optimum gut health too, boasting a 43% Total Dietary Fibre (TDF) level as well as having the added benefit of a prebiotic and probiotic* to help keep the very important gut microbial balance in harmony.
By carefully selecting our delicious high fibre ingredients, we have helped to ensure that our pellets are not only a healthy choice but are a tasty one too!
* The probiotic is in the Hypoallergenic Nutri Pressed Rabbit Pellets only.