30 Apr 2020
John Sheridan: Vet, Pioneer, Innovator and Friend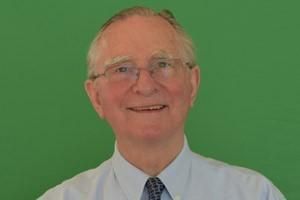 The London Vet Show team were greatly saddened by the death of long-time supporter and veterinary business advocate Mr John Phillip Sheridan BVetMed MRCVS.
John died peacefully at his home on Sunday 19th April 2020, following a short illness, with his wife Maureen and his children at his side. John Sheridan was described as the Grandfather Guru of Veterinary Business, as well as being one of the kindest, most generous people, loved and respected by many.
John was an early supporter of the London Vet Show. "John was great guy. He was one of the very first established figures to support us back in 2009. He was also one of the first speakers on the business programme. So, we will always be appreciative. He always had an open mind to new ideas and new opportunities and once involved in anything - he gave his all." Said Rob Chapman, MD of CloserStill's Vet Portfolio.
"He always seemed to be so driven to support the profession that had given so much. I bumped into him last spring and he still had that same enthusiasm. He'll be greatly missed and we will remember John by bringing that same energy into the curation of our business programmes in years to come."
Vet Dynamics are putting together an online Remembrance Book which will allow to upload any of your personal tributes, memories, gratitude, photos or videos to celebrate John's life and contribution and condolences for John's family. Vet Dynamics will also take over the curation of the content on VeterinaryBusiness.org to ensure its content is available for the veterinary profession for a long time to come.
Once COVID-19 restrictions are lifted, a memorial ceremony will be arranged so all will have an opportunity to show our respect to the great Veterinary Surgeon and legend John Sheridan.
John's remembrance book is available here: www.tolbc.com/JohnSheridan
View John's work: