04 Nov 2022
Join The Referral Revolution!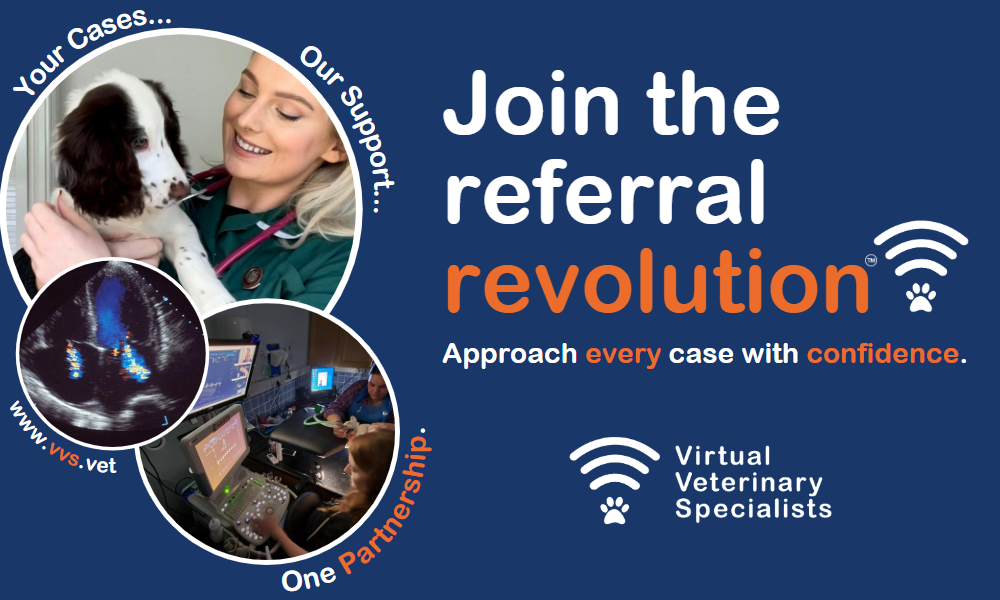 Approach every case with confidence.
Virtual Veterinary Specialists (VVS) is a team of friendly, knowledgeable and experienced veterinary specialists across 10 different disciplines: Cardiology, Diagnostic Imaging, Internal Medicine, Dermatology, Ophthalmology, Oncology, Neurology, Anaesthesia, Dentistry and Exotics.
At VVS we are passionate about increasing in-practice access to specialist support. Through our live-guided, in-house clinical workups, dedicated advice calls and tailored mentorship, we continue to celebrate the benefits of collaboration between vets and specialists.

Your cases. Our support. One partnership.
We recognise that vets face an ongoing challenge to maintain an enormous breadth of multidisciplinary knowledge and skill, and increasingly busy caseloads!
Our live-guided procedures and specialist advice calls empower vets and nurses to manage cases in-house, confident they have specialist support every step of the way, without the need to refer externally. This experiential learning opportunity, delivered through unique, 'hands-on' training, offers professional growth and development as you work - and counts as CPD! Working with VVS also retains revenue within the practice, improves case follow-up and provides greater job satisfaction.
All VVS services are provided by knowledgeable specialists, facilitated by your friendly VVS team of vets and nurses, meaning that you receive support from experienced veterinary professionals at every step.
VVS helps to empower and support vets to approach every case with confidence and revolutionise your thinking around referral-level care. Keep your patients in your practice, and sleep easy, safe in the knowledge that you have a team of expert specialists on your side!
To find out more about VVS, and how you can join the referral revolution, book in to speak to the team on Stand H13 at London Vet Show here.

Join the referral revolution is a trademark of Virtual Veterinary Specialists. Copyright © 2022. All rights reserved.