11 Nov 2022
JR Pet Products making their debut at this year's London Vet Show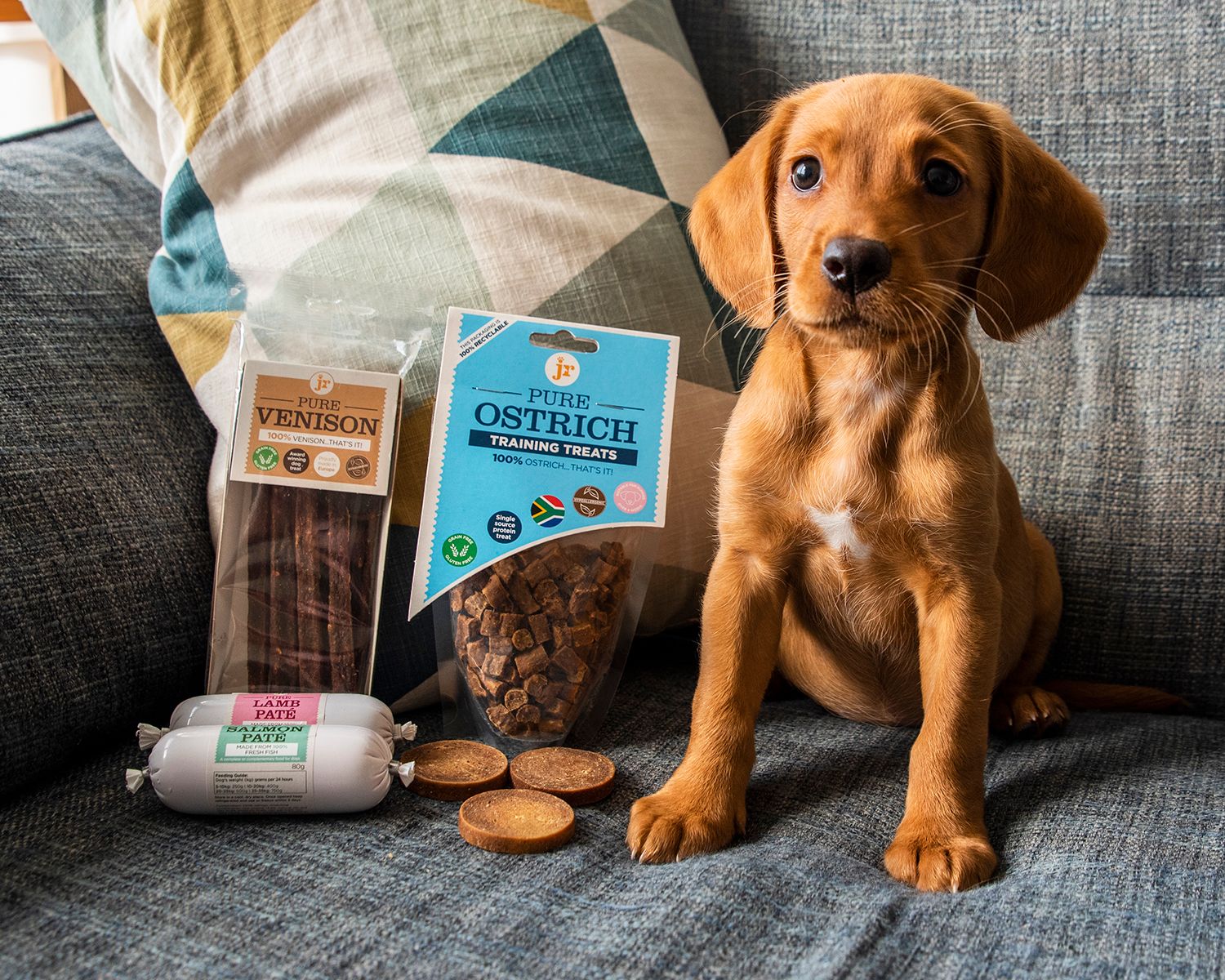 JR Pet Products are making their debut at this year's London Vet Show and we'd love to tell you what we're all about. We're an independent, family run business based in South Wales and we believe in offering the best Natural, Single Source Protein Treats and Chews for Dogs. No Additives, No Preservatives, Nothing! Just how nature intended. We have an incredible range of over 200 air dried treats/chews to suit all ages, sizes, breeds, life stages and dietary requirements so there is something for every dog.
Our Award winning Pure Range is suitable for puppies from 4 weeks and includes our Pure Meat Sticks, Training Treats, Coins and our Irresistible Paté. Our Paté is so versatile and with its firm meaty texture, can be used as a complete food, food topper, stuffed in enrichment toys plus they make the perfect treats, as well as being the ideal reward for sneaking in those important medications. With our range being single source proteins, our Paté and treats make a great food source when concentrating on elimination diets.
Grain Free, Gluten Free and without additives, preservatives or any fillers or bulking agents, these treats are perfect for dogs with allergies and we have an extensive range of hypoallergenic options for the more sensitive of Dogs.
Our extensive Novel Protein Ostrich Range offers the very best in hypoallergenic treats. We have so much to choose from - Pure Meat Sticks, Training Treats, Dried Biltong, Crisps, Curls, Trachea Straws and a choice of Tendons. Our Braided Ostrich Tendon makes the best Natural Dental Chew with its uniquely chewy and fibrous structure which frays and flosses all those hard to reach places. Incredibly our Braided Ostrich Tendon is also only 0.46% fat, high in protein and low odour too.
We've just won another award too! Our brand new Odourless Pizzle Range has won the New Product Showcase at PATS. Our twist on a classic, provides a delicious, nutrient dense chew which is great for dental hygiene, enrichment and promotes good mental health, all without the whiff.
Tempted in stocking our products? I promise you will not be disappointed! We offer great margins, excellent customer service from a friendly team, no minimum order values, high stock levels, same day despatch on orders placed before 3pm and 24hr signed courier deliveries and a catalogue of many unique, well established and well loved products in the industry. We have an incredible network of customers such as independent retailers, multiples, groomers, garden centres, vets and many more, so you'd be in good company and it would be great to have you onboard too.
What's more, we're giving away over £600 worth (at retail) of our treats in our Free to Enter Raffle, so for your chance to enter, come visit the team at Stand No K50.