14 Jul 2020
Meet your Vet Nurse Hero for 2020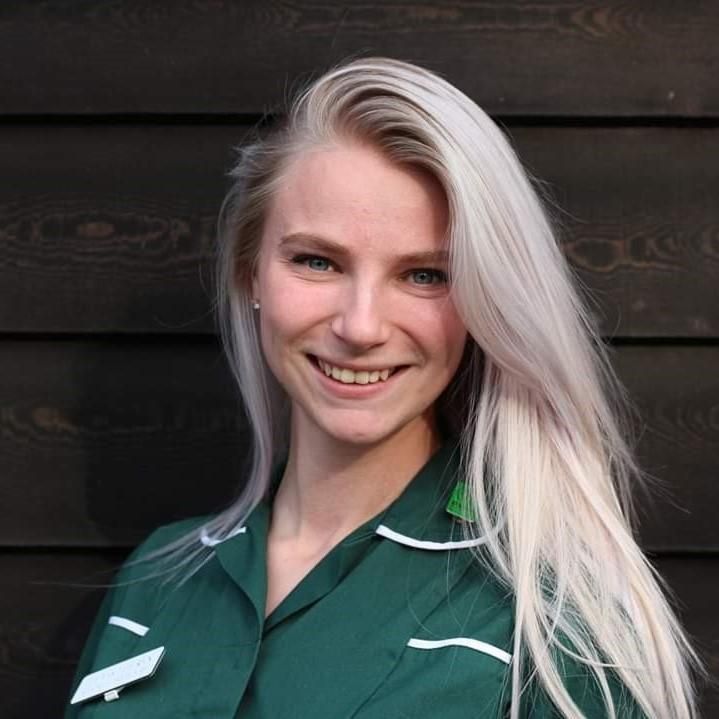 When lockdown was at its peak, the Vet Show team asked our subscribers to nominate their Vet Nurse Hero. We were overwhelmed with the response. As tough as it was to choose just one winner from a pool of outstanding vet nurses, we were touched by one practice's story in particular. So, it's without further ado we are delighted to award our 2020 Vet Nurse Hero to Zoe Van Leth – previously of Bishop's Stortford Veterinary Hospital (BSVH) in Essex.
Sometimes when a vet professional announces they are leaving practice, it can be awkward. However, Zoe's tough decision to leave BSVH inspired her manager to nominate her for this award and have her leave on a high note.
Zoe commenced her career at Bishop's Stortford in 2015 as an intern. She was then offered a full-time position as vet nurse and has been there since. Zoe describes her colleagues at BSVH as "a proper little family." However early in 2020, after 4 and a half years of service, Zoe and her partner made the tough decision to relocate to Shropshire.
But alas: no awkwardness eschewed. Zoe's work "family" supported her decision. Manager and colleague Carola Leman, RVN MCHA said, "Zoe has been working through the pandemic as part of our core team and is also dealing with moving house (including her dog and horse) as well. Not just around the corner but 170 miles away. Her partner is already there and as she works her notice period (and) she commuting at weekends. She is also still teaching her students as a clinical coach."
Speaking with Zoe, her passion for both her practice is contagious. She said, "Winning this education pack means I'll get to see my BSVH colleagues. At BSVH, it doesn't matter if you're a vet, nurse or receptionist everyone is lovely and open. Everyone that leaves (BSVH) we all stay in contact with each other and I look forward to seeing them in November!".
Zoe has received an education pack from the London Vet Show, including a ticket to the 2020 event and a ticket to the Global Vet Careers Summit (past). She also has full access to Vet Show Academy, online, to catch-up on her CPD before commencing her new job this September.
Read more from Bishop's Stortford Veterinary Hospital. https://www.stortvet.com/
Follow Zoe on:
Twitter: https://twitter.com/lethje94