02 Nov 2022
Micro-enteral Nutrition for Digestive Health Issues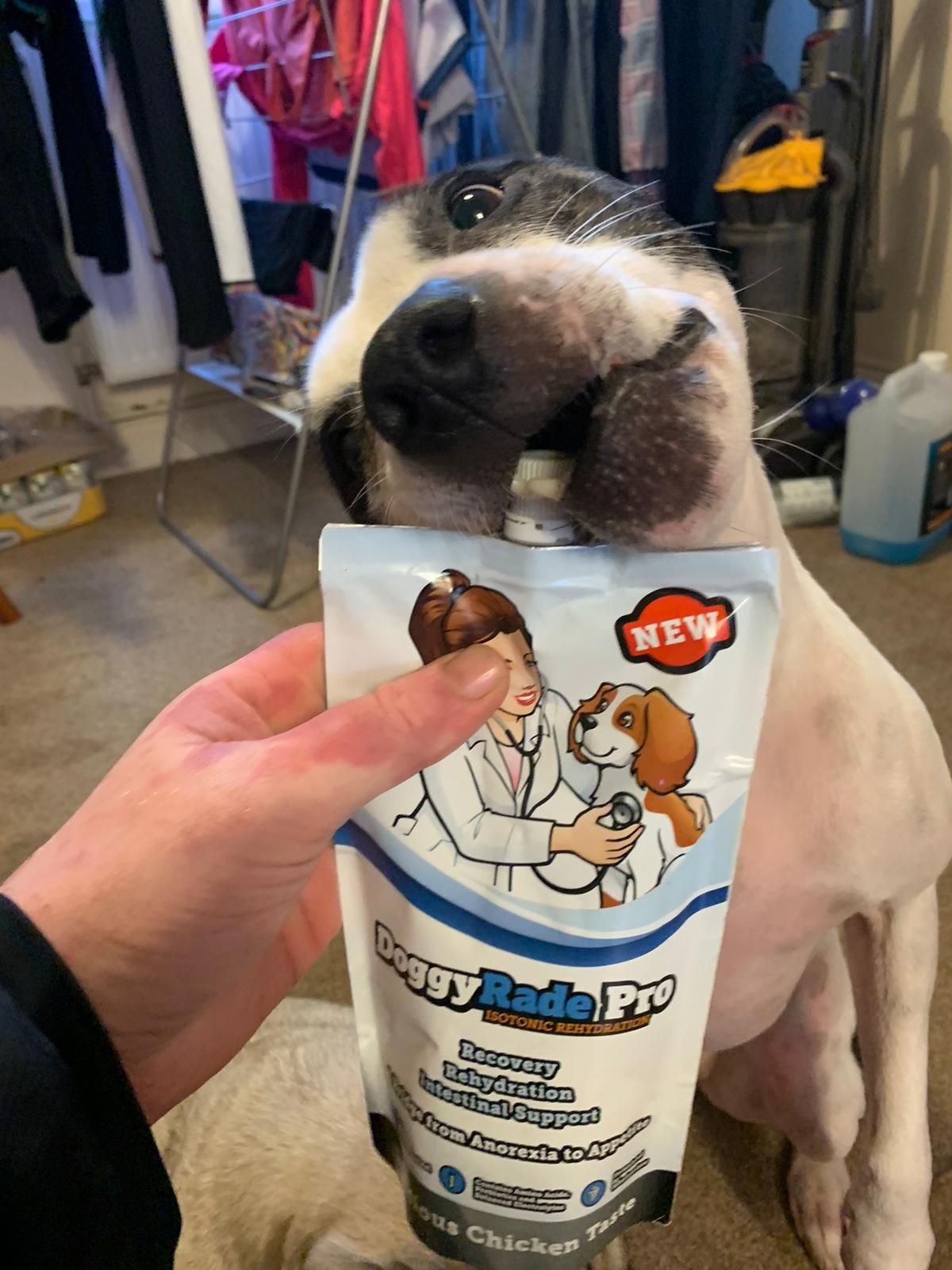 Targeted nutrition feeding can help solve common digestive issues that lead to one in four visits to the vet. Award-winning pet nutrition brand DoggyRade recently launched a range of prebiotic veterinary products which have been developed to help dogs recover from intestinal disorders such as acute diarrhea, gastroenteritis, while also supporting fast rehydration.
DoggyRade is a new, prebiotic pet nutrition brand with a range of award-winning, healthy prebiotic drinks containing prebiotics, amino acids and electrolytes. The benefits of prebiotics include supporting a healthy digestive and immune system and the amino acids and electrolytes help provide fast and reliable hydration. These drinks come in a delicious taste that is proven to increase fluid intake in both cats and dogs and the isotonic formulation ensures the nutrients are absorbed directly into your pet's bloodstream.
DoggyRade range of prebiotic veterinary products have been developed to help dogs recover from intestinal disorders such as acute diarrhea, gastroenteritis and while also supporting rehydration. Anorexia is common in sick or seriously injured patients, which can rapidly lead to illnesses such as GI mucosal atrophy and cholestasis. Many sick patients cannot tolerate the caloric density and fat content of standard nutrition products in the early phases of their illness, but DoggyRade Pro and TummyRade Pro Digestive Aid provide an alternative strategy!
Formulated by well-known emergency specialist, Dr. Ava Firth, DVM DACVECC and her team, DoggyRade Pro is an award-winning isotonic solution that contains water purified by reverse osmosis, amino acids, electrolytes, dextrose and prebiotics. DoggyRade Pro is specially formulated to maintain the health of the enterocytes, by directly feeding these cells with an isotonic solution, with the goal of helping to maintain gut integrity and the mucosal barrier. DoggyRade Pro is used to provide early nutritional support to dogs, to help maintain normal GI function thus helping to decrease patient morbidity. It is also highly palatable to dogs.
TummyRade Pro Digestive Aid is a first aid digestive kit for dogs suffering from mild cases of diarrhea, vomiting and gastroenteritis. It is a three-day supplemental diet designed to help dogs recover quickly from acute digestive illnesses. It consists of DoggyRade Pro, an isotonic rehydration drink, and TummyRade Digestive Mix, a specially formulated dry fibre mix of plain foods such as potato flakes, bakery products and cereals. Like humans who eat plain foods when they are unwell, TummyRade Pro Digestive Aid incorporates a similar concept using simple ingredients that are easily digested and will reduce the risk of aggravating the digestive system when your dog is sick. The all-in-one solution focusses on encouraging the patient to drink first and transition them onto solid foods by supporting the gut through the process.
DoggyRade will be exhibiting at stand C17 at the London Vet Show this November. For more information, please visit www.doggyrade.com or email info@doggyrade.com.