11 Nov 2022
MORE SUSTAINABLE CREMATIONS: OUR NEW PAPER CREMATION BAGS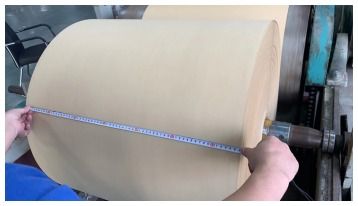 Our new Individual Cremation Bags (in line with COP27 Reduction Agenda), which will be available in early 2023, are a substantial step towards CPC's commitment of delivering a more sustainable future.
Replacing over 49% of the current plastic cremation bags, the new Individual Cremation Bags:
Will reduce CO2 emissions significantly during the cremation process as the composition of the bags is an overall 80% reduction in virgin plastic.
90% of the bag is made from 100% recycled kraft paper. The remaining 10% is made from fully recyclable polypropylene which produces far less solid waste by weight than PET or PVC and less CO2 release equivalents.
Being opaque, our new paper bags provide a far more discreet means of transport for pets.
Testing in veterinary practices confirms that the new, much tougher composition, significantly reduces the risk of splits caused by nails or collars
Our new Individual Paper Cremation Bags come in three sizes, small, medium and large, and will be available in early 2023 through normal purchasing channels. There will be a phasing process, but in time CPC will replace all our current plastic individual and communal bags and will only be providing our new, more sustainable paper options. By switching to our new Individual Cremation Bags, your veterinary practice will ensure it is doing all it can to play its part in helping the environment.
---
If your practice is interested in making the switch for sustainability, please get in touch with CPC's Head Office on 01763 207750 or support@cpccares.com