26 Sep 2019
National Veterinary Services celebrates 30 years in 2019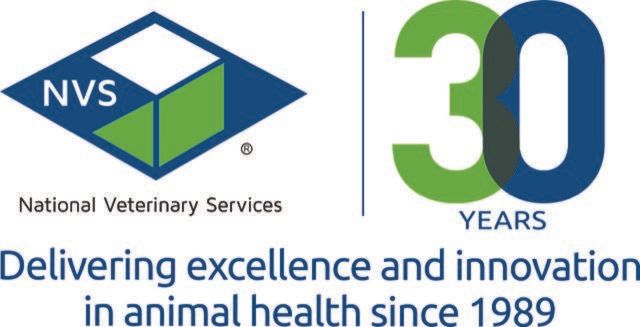 The UK's market leader in veterinary wholesaling and distribution, National Veterinary Services (NVS), will be celebrating 30 years at this year's London Vet Show.
National Veterinary Services was originally branded National Veterinary Supplies and was founded by Peter Ashton, Alan Ashton and Paul Hill in August 1989. The company is now headed up by Managing Director, Martin Riley, who has been at the helm since 2005.
National Veterinary Services was acquired by Patterson Companies in 2013 and its head office and main depot is based in Talke, Stoke on Trent with nine other depots across the UK.
Martin Riley, MD for NVSL, said: "While much has changed for the veterinary industry over the last thirty years we have maintained our market leadership position by continuing to improve our service to our customers. At this year's London Vet Show NVSL will be celebrating with our experts from NationWide Laboratories and our new technology team from VetIT who we welcomed to the family earlier this year.
"Our valued customers will have a chance to talk to our teams about our existing services, our own brand products -Select from NVS™ including our new Healthcare range. Don't miss the opportunity to come and see us and grab some goodies at our birthday celebrations on Thursday afternoon."
National Veterinary Services Limited will be exhibiting at London Vet Show on 14 to 15 November at Excel London on Stands D40 and D45.