16 May 2022
NEW supercharged smoothies to support dogs' health, hydration, and wellbeing through all walks of life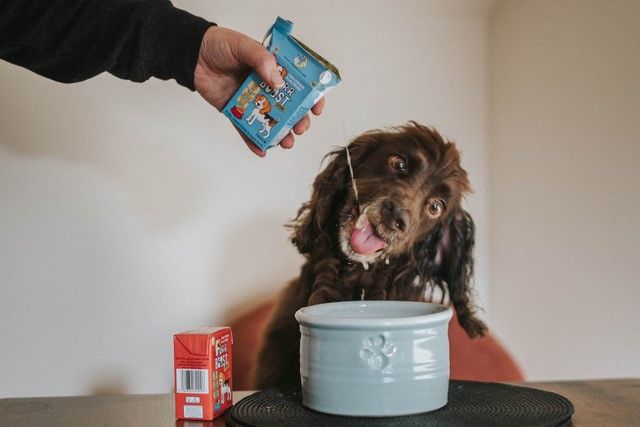 Getting dogs to drink enough fluids, particularly during the summer months or if they are unwell, in recovery, or elderly, can be tricky. Just like us humans, a dog's body is made up of 80% water, and water is so important that almost all bodily functions require it to remain healthy and operative. But what do you do if a dog refuses water or doesn't drink enough of it?
Furr Boost offers a range of delicious smoothie drinks created to help top up a dog's daily water intake, while supercharging their diet with a host of vitamins, superfoods, and oils to support overall health and wellbeing.
Designed especially for our canine counterparts by former food and drink Technical Manager, Louise Toal, Furr Boost is formulated using only human-grade, high-quality ingredients, so dog owners can be sure that they're giving their pet a treat which is both delicious and nutritious.
Perfect for even the fussiest of four-legged friends, whether that be due to illness, age or just being plain picky, it is available in three appetising flavours; beef, broccoli and blueberry; chicken, butternut squash and cranberry; and pork, sweet potato and apple.
As well as topping up hydration levels, each flavour is also packed with natural added antioxidants, vitamins and oils, with no artificial preservatives or flavours, to help support a range of concerns such as healthy metabolism, skin and coat, as well as aiding issues such as anxiety, digestion and immunity. This means it's ideal for dogs who are recovering from surgery, poor health or need end-of-life care.
Each flavour has the benefit of added natural oils from ingredients like salmon and coconut, plus flaxseed and dried sea kelp to keep skin hydrated and coats glossy, so dogs will look as healthy as they feel!
Furr Boost also contains natural added goodness, including chicory root extract which acts as a prebiotic, yeast beta glucan to support the immune system, vitamin B complex for a healthy metabolism and anxiety, and vitamin C as an antioxidant to support the immune system.
The versatile drinks can be served on their own chilled as a smoothie, perfect for replenishing fluids after exercise, or warmed up like a soup, which allows the aromas to entice dogs to take on much-needed fluids. It can also be poured over dry kibble or wet food as a tasty topper, making it a great addition to encourage dogs who have lost their appetite to finish their meals. It can also be frozen onto licking mats or into pupsicle moulds to be served as a refreshing treat during warmer months. It is also suitable for dogs of all ages, including pregnant and whelping dogs, and for dry, wet or dry combination diets.