11 Dec 2019
Noble Futures Exhibitor Lounge 10% bigger for this year's London Vet Show!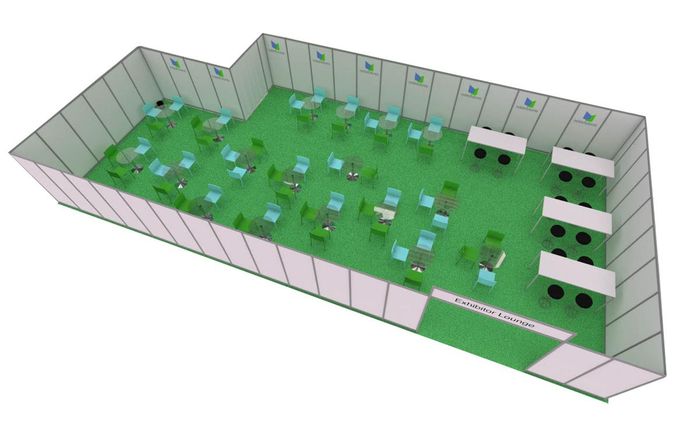 The London Vet Show will be a busy two days for exhibitors…5600 vet professionals were welcomed to the show in 2018 and 2019 looks set to be just as busy! Consequently, it's good to know that the welcome space that is the Noble Futures Exhibitor Lounge will be 10% bigger this year.
The Exhibitor Lounge provides a quiet spot for exhibitors to meet important clients and suppliers away from their stands and to rest and regroup during the show. Here you can escape the hustle and bustle of the exhibition floor, make use of the meeting spaces, work pods and charging stations and, of course, enjoy complimentary tea, coffee and snacks.
Noble Futures – one of the industry's leading specialist recruitment companies – returns this year for the 5th year running as the energy and inspiration behind both the Noble Futures Exhibitor Lounge and the Noble Futures Exhibitor Drinks Reception.
Tony Noble, Managing Director of Noble Futures comments "We've had such positive feedback to the Exhibitor Lounge over the years, but for 2019 one thing that we really wanted to work on to provide for exhibitors was more space. The Show team have been fantastic, and we're delighted to see a 10% bigger Lounge start to take shape! With more space and more seating available, we look forward to welcoming exhibitors over the two days and allowing them to take advantage of a quiet and comfortable space to meet important clients and suppliers away from their stands and to relax, recharge and grab a few minutes quiet time."
You will find the Noble Futures Exhibitor Lounge at the back of the exhibition hall - simply follow the directional signs. And don't forget to pop by the Noble Futures Drinks Reception which takes place after the show closes to delegates on the opening evening and enjoy a welcome tipple or two!