25 Oct 2018
One ordinary disease. One extraordinary discovery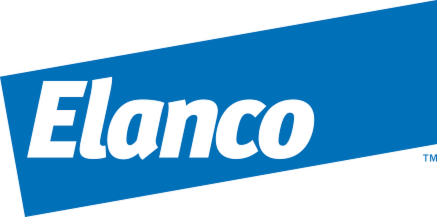 You've seen it every day since you started practising, but with this innovative new treatment, you'll never see canine osteoarthritis (OA) pain the same way ever again.
For centuries, the focus of pain relief in canine osteoarthritis has been inhibition of the cyclooxygenase enzymes.1 However, recent breakthroughs mean we can now shift our focus downstream of these enzymes to the individual receptor that's primarily responsible for canine OA pain: EP4.1 A new therapeutic targeting EP4 is the first in a whole new class of treatment, and offers a completely new approach to managing pain.1
Blocking the pain receptor without impacting other molecules and receptors means you can offer pain relief as soon as OA is diagnosed, without affecting the other prostanoids' homeostatic functions mediated through their receptors.1,2 Targeting EP4 is the new way to treat pain from first diagnosis to disrupt the cycle of OA, and start improving pets' welfare.1,3,4 And that calls for a celebration.
Join us at the London Vet Show for our 2-day event to experience this remarkable milestone. Our symposia on the 15th and 16th of November will cover everything you want to know about this new modality: what it means for vets, dogs and their owners, and how it's already shaping the treatment of OA pain.
Visit us at our stand – N20 – for a whole new perspective on canine osteoarthritis, and to talk to the team about an innovation worth celebrating.
Join us at our symposia for a first look at the future of canine osteoarthritis management
Thursday 14:00–15:30 │ Level 2 – South Gallery Rooms 5 and 6
From data to decision-making in canine osteoarthritis
Friday 11:00–13:00 │ Level 2 – South Gallery Rooms 5 and 6
Are we ready for something new in canine osteoarthritis?
References:
1. Kirkby-Shaw K, Rausch-Derra LC, Rhodes L. Grapiprant: An EP4 prostaglandin receptor antagonist and novel therapy for pain and inflammation. Vet Med Sci. 2015;2:3–9.
2. Giorgi M. CJ-023,423 (grapiprant) a potential novel active compound with antihyperalgetic properties for veterinary patients. Am J Anim Vet Sci. 2015;10(2):53–56.
3. Rausch-Derra LC, Huebner M, Rhodes L. Evaluation of the safety of long-term, daily oral administration of grapiprant, a novel drug for treatment of osteoarthritic pain and inflammation, in healthy dogs. Am J Vet Res. 2015;76(10):853–859.
4. Rausch-Derra L, Huebner M, Wofford J, et al. A prospective, randomized, masked, placebo-controlled multisite clinical study of grapiprant, an EP4 prostaglandin receptor antagonist (PRA), in dogs with osteoarthritis. J Vet Intern Med. 2016;30:756–763.
5. Cachon T, Frykman O, Innes JF, et al. Face validity of a proposed tool for staging canine osteoarthritis: Canine OsteoArthritis Staging Tool (COAST). Vet J. 2018;235:1–8.
Galliprant contains grapiprant. Legal category POM-V (UK) POM (IE). For further information call Elanco Animal Health on +44(0)1256 353131 or write to: Elanco Animal Health, Lilly House, Priestley Road, Basingstoke, Hampshire RG24 9NL, United Kingdom. For further information consult the SPC or datasheet. Galliprant, Elanco and the diagonal bar logo are trademarks of Elanco or its affiliates. Use medicines responsibly www.noah.co.uk/responsible, www.apha.ie © 2018 Elanco or its affiliates.
BICACGLP00015